Party Bus Rentals: Kansas City, Missouri, United States
Why Use PartyBus.com?
Requesting a FREE quote for Kansas City Party Buses for any occasion has never been easier than the quick 3-step process PartyBus.com offers. Please follow the 3 simple steps below to get a fast, and free quote for your next Party Bus rental in Kansas City.


Select City
closest to you on our
rentals page
.

Select Vehicle
you'd like to get a quote on.

Request Quote
by clicking "Request Quote".
Top Benefits Of PartyBus.com
Large Selection.
Competitive Pricing.
Party Bus Service in Kansas City 24/7, 365 days a year.
PartyBus.com has approved each Kansas City Party Buses company listed on our website.
Fast responses to quote inquiries.
Easy click-to-call buttons to contact companies directly.
About The Kansas City Location
Kansas City, Missouri is one of the cities that is serviced by our Kansas City branch. Please select Kansas City on the rentals page for party bus service close to Kansas City.
Top 10 Things To See in Kansas City
Country Club Plaza
Deanna Rose Children's Farmstead
Kansas City SEA LIFE Aquarium
Kansas City Zoo
KC Fountains
Legoland Discovery Center Kansas City
Loose Park
National World War I Museum At Liberty Memorial
The National Museum Of Toys And Miniatures
Union Station
Information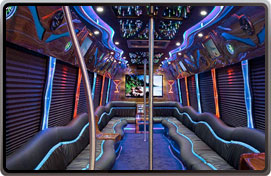 Party Bus Events in Kansas City
There are millions of reasons for party bus rentals. Kansas City ideas that are popular include a birthday party bus, kids party bus, children's party bus, prom party bus, graduation party bus, bachelorette party bus, bachelor party bus, stag party bus, wedding party bus, and Kansas City limo bus rentals.
Whatever the occasion, a party bus is a fantastic choice for large groups. Other party bus ideas in Kansas City include a karaoke party bus, sweet 16 party bus, golf tournament party bus, wine tasting party bus tour, reunion party bus, girls night out party bus, guys night out party bus, valentine's day party bus, Christmas party bus, staff party bus, concert party bus, casino hopping party bus, real estate showing party bus, fundraising party bus, and more! Scroll down for some other popular party bus ideas in Kansas City.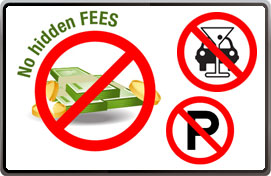 NO Hidden Fees, NO DUI's, NO Paying for Parking
NO Hidden Fees: All costs are included in the Kansas City prices for party buses, so you don't need to worry about paying extra on the days of your party bus events.
NO DUI's: Ride safely in your party bus. Kansas City has strict rules on driving under the influence, so hire a party bus to enjoy your night the way you want to without compromising.
NO Paying for Parking: Get where you want to go without needing to find or pay for parking with your party bus rental. Kansas City hotspots often lack parking, so avoid the hassle.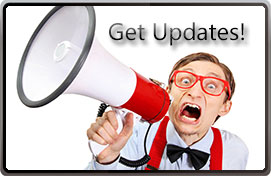 Stay Up to Date on Party Buses, Kansas City !
Eager for specials, discounts, and news on your next Kansas City party buses through us?
Join the PartyBus.com Facebook Community or Follow Us on Twitter to hear about the latest party bus deals in Kansas City, party bus specials, and party bus news.
Click the video to the left to see our youtube video tutorial on how easy it is to get a quote on party bus service in Kansas City
Fun Ideas
Seasonal Holidays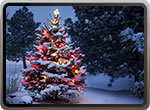 Christmas
Christmas is a time of family gatherings. Allow all family members to enjoy time together by traveling to and from church or events in a Christmas party bus. We'll add to your celebration!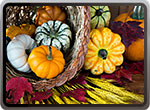 Thanksgiving
Thanksgiving is a time of family togetherness. Hiring a thanksgiving party bus allows everyone to enjoy each and every moment. Avoid added stress by leaving the driving to us!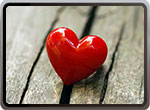 Valentine's Day
Valentine's Day is a celebration of love whether with a single person or many friends. Gather a group in a Valentine's Day party bus and make it a special day to remember!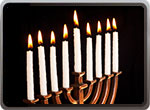 Hanukkah
Hanukkah is a magical celebration. Friends and family will enjoy celebrating in a Hanukkah party bus. Get to and from parties in style and comfort! Leave the driving to us.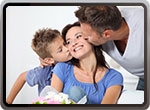 Mother's Day
Honor the mothers in your life by treating them to a day or evening out. Enjoy their company in style by arriving to restaurants and venues in a mother's day party bus.
New Years
New Year 's Eve is a designated party night. Your group of friends will enjoy the evening in a new years party bus even more. Hire us to be the designated driver!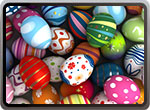 Easter
Easter is a wonderful holiday to celebrate with friends and family. Make it relaxing and enjoyable for everyone in an Easter party bus. Enjoy each other not the dread of driving!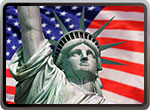 July 4th
The 4th of July says party and celebration loudly in the United States. But where ever you are celebrating it, do so in style in a July 4th party bus. Leave the driving to us!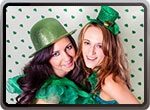 Saint Patricks Day
Saint Patrick's Day gives the green light to party to anyone who wants to. Load the Irish enthusiasts into a Saint Patrick's Day party bus and let the fun begin. Leave the driving to us!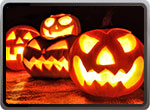 Halloween
Halloween is a time for imagination and craziness. Gather your costumed friends into a Halloween party bus for a spooky, good time. Focus on fun, not driving!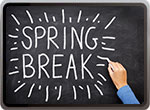 Spring Break
Spring break is a time to relax and vacation. Load your group into a spring break party bus for a safe day or night of hitting hot spots. Leave the stress of driving to us!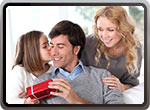 Father's Day
Honor the fathers in your life in a father's day party bus. Take them out in style to their favorite venues and restaurants. Leave the driving to us!
April Fools
Surprise your guests by asking all of them to pick you up but then treating them to a night of chauffeuring in an April fool's party bus! You'll be the first to say "April fools!"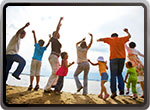 Family Day
Family day in Canada is a cherished holiday. Gather the entire family into a family day party bus and enjoy each other's company with no driving worries. Make it an extra special day!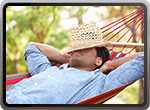 Labour Day
Labor Day is a wonderful day of rest and appreciation. Travel to and from your celebration destinations in style with friends and family. It's effortless while we do the driving.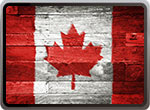 Canada Day
Celebrate Canada day by treating friends and family to a day or evening of fun. Hiring a Canada day party bus adds comfort and ease to the festivities. Let us do the driving!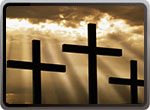 Good Day
Good Friday is a time of friends, family and festivities. Enjoy the celebration in a Good Friday party bus. We will make getting there effortless!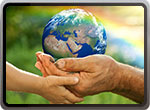 Earth Day
Celebrate earth's incredible natural resources and miracles in an Earth Day party bus. Relax with friends while you're chauffeured to your favorite places.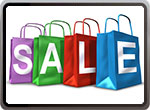 Boxing Day
Whether you're headed out shopping or to a venue to enjoy sports, let a Boxing Day party bus get you there. Take the post-holiday edge off and let us do the driving for you!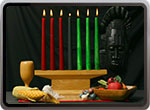 Kwanzaa
Kwanzaa is a time to come together to celebrate. Gather friends and enjoy the festivity in a Kwanzaa party bus. Revel in each other, not traffic frustration.!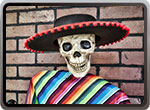 Day Of The Dead
Honor those gone before us with a celebration of life. A Day of the Dead party bus allows everyone to reflect and remember loved ones. Relax and let us get you where you're going!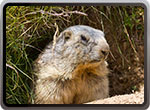 Groundhog Day
Did he see it or didn't he? Get to where you're going in a Groundhog Day party bus on February 2nd. Leave the driving to us and enjoy the shadow news!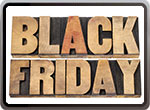 Black Friday
Hit Black Friday in a Black Friday party bus! Leave the parking lot madness to us. Release your shopping energy inside the stores, not behind the wheel.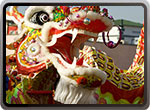 Chinese New Year
Celebrate Chinese New Year in style by riding to celebrations in a Chinese New Year party bus. Enjoy friends and family while we get you there safely!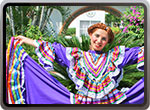 Cinco De Mayo
Celebrate Mexico's victory in a Cinco de Mayo party bus. Head out with family and friends without the stress of transportation concerns. We'll get you where you're going safely!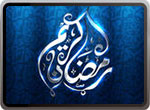 Ramadan
A Ramadan party bus ensures all family and friends enjoy the festivities together. Relish the holiday and each other while we take care of the transportation!
Special Celebrations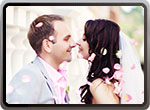 Wedding
Wedding parties bond together when traveling to and from festivities. A lot of work goes into preparing for a wedding. Transportation in a wedding party bus is a great way to treat everyone.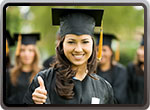 Graduation / Prom
A Graduation / Prom party bus is the ultimate answer to high school happiness. It allows teens to visit and enjoy their celebration without worrying about driving responsibilities.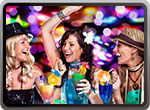 Stagette
It's no secret that 'stagette' means carousing. Get to and from all the hot spots in safety and style by hiring a stagette party bus. It's the smart, fun way of creating life-long memories.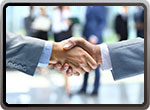 Corporate
Business professionals have little time to spread around in meetings. A corporate party bus lets you take care of business right there in the vehicle. You are traveling and strategizing at the same time!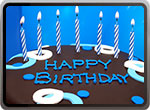 Birthday
Throw a birthday party no one will forget. The stylish birthday party buses we offer give you the freedom to sit back and enjoy your special day, while being chauffeured to all your favorite spots.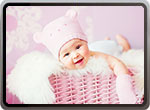 Babyshower
Babyshowers are supposed to be fun with friends and family. Imagine being surprised with a party bus ride to a restaurant for your babyshower!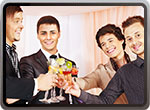 Stag
Nothing says rockin', raucous, rowdiness more than a stag party. Hiring a stag party bus is a must have to ensure your group's safety and fun. We will be your designated driver!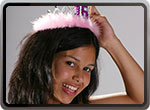 Sweet 15
Help your special teenager celebrate her Quinceanera in style. This milestone will be made more memorable in a sweet 15 party bus. Leave the driving to us!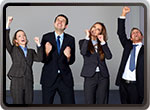 Staff Party
Staff parties are a time to put office formalities aside. Load everyone into a staff party bus and allow everyone to enjoy each other comfortably. Leave the navigating to us!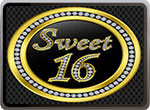 Sweet 16
Turning 16 is an exciting milestone in a teenager's life. Gather their friends in a sweet 16 party bus and make it a birthday to remember. Music, fun and chauffeuring says style and fun!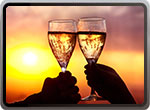 Anniversary
Celebrating anniversaries with friends, families or co-workers marks significant dates. Enjoy the observance in style by hiring an anniversary party bus. We'll transport you to and from safely!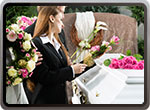 Funeral
A funeral is a time of mourning and also a celebration of life. Support each other and recollect beautiful memories of your loved one. Hiring a funeral party bus provides support and comfort.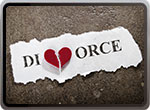 Divorce
It took you this long to get here and you finally made it Celebrate your new found freedom in style and ease. Hiring a divorce party bus says "congratulations – you deserve this!"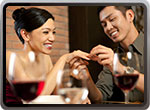 Engagement
Engagements are significant and special announcements. Gather friends and family in an engagement party bus and celebrate with everyone around. Leave the driving to us!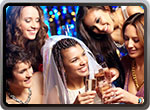 Hen Party
A hen party calls for a Hen Party Bus like no other. Let loose and let us do the driving. A memorable, lovely time will be had by all…..indeed!
Tours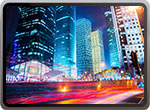 City Tour
Groups taking city tours can enjoy themselves fully in a city tour party bus. Large groups of all ages enjoy this painless way to see significant sites. Sit back, relax and enjoy the tour!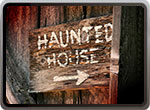 Haunted House Tour
Enjoy Halloween or any other haunted occasion by getting to your destination in a haunted house party bus. Groups love traveling together to these scary destinations. Leave the driving hassle to us.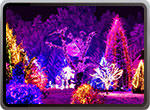 Holiday Light Tour
Groups going on holiday light tours will enjoy them far more in the comfort of a holiday light tour party bus. Leave the navigating to a professional and enjoy the sites to see!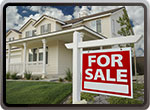 Real Estate Tour
Shopping for real estate tour party bus? Spend all your time and energy looking around properties, not on driving and how to get there!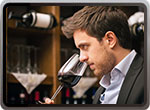 Wine Tasting
Wine tasting groups will enjoy the style, safety and indulgence of traveling in a wine tasting party bus. You won't have to worry about a designated driver; that is taken care of!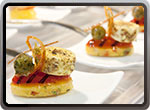 Tasting Tour
Whatever you're out and about tasting a tasting tour party bus adds style and enjoyment to your fun. Taste and sip while we get you to and from spots safely!
Sporting Events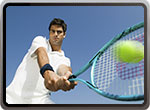 Tennis
Let the competition begin, but not before securing a tennis game party bus. Focus on friends and fun while we do the driving. It's the perfect addition for guaranteed enjoyment!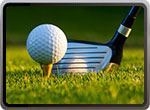 Golf Tournament
A golf tournament party bus starts the enjoyment out in style. Let the competition begin on par with supreme transportation.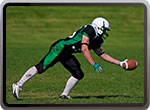 Football
The adrenaline at a football game is higher than average. Load your friends into a football game party bus and release it at the game, not on the road. Make getting there effortless!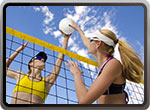 Vollyball
Whether you and your friends are headed to a beach or indoor volleyball game, leave the transporting to us. A competitive spirit is always welcominside a volleyball game party bus!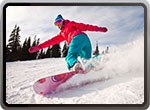 Snowboarding
Snowboarding fun is a day filled with adrenaline and speed. Allow your group of friends to anticipate the downhill excitement in a snowboarding party bus. Leave the driving responsibility to us!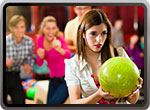 Bowling
Bowling parties are times of fun and camaraderie. Relax and enjoy your friends and family at the alley. Leave the stress and driving responsibility to us!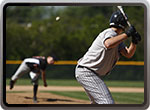 Baseball
Got a big group heading to the ball park? Let the excitement begin before you arrive. Sports enthusiasts will love the baseball party bus.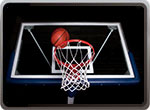 Basketball
A basketball party bus is just the ticket to a fabulous time at the court. A large group can enjoy a hassle free ride to and from the venue. Make it about only basketball!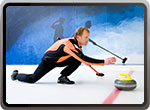 Curling
Heading out with friends to enjoy curling calls for hiring a driver. A curling party bus will eliminate the frustration of traffic jams and finding your way. Leave the driving to us!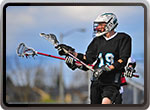 Lacrosse
Lacrosse fever is spreading like wild fire. Load up friends and family into a lacrosse party bus and leave the driving to us. Enjoy the competitive anticipation while avoiding traffic complications.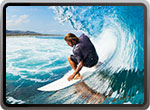 Surfing
Ride the waves in style by arriving at the beach in a surfing party bus. Groups of surfers will hit the beach immediately and not have to struggle searching for a parking space.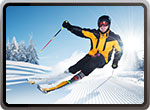 Skiing
Ski parties are full of eagerness to hit the slope. Hiring a ski party bus saves that energy for the slopes and not the volatile roads. We'll get your group there safely, while having fun!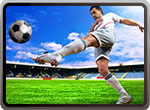 Soccer
Large groups heading to soccer games will go in style in a soccer party bus. The fun and party begins on the way there and safety is insured on the way home.
Boxing
Nothing says "fight" more than a boxing match. Anticipate the jabs and knock outs with your friends while not worrying about traffic. We'll get you there safely and comfortably!
Hockey
Hockey enthusiasts will love traveling in a hockey game party bus. The boisterous fun can begin before you arrive at the rink.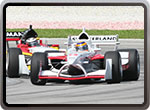 Grand Prix
Avoid the urge to race to the Grand Prix. An A1 Grand Prix party bus will help you store your adrenaline for the track, not the road. We'll get your group there safely!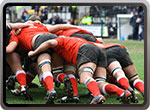 Rugby
Rugby enthusiasts will love riding to the match with friends and family in a rugby party bus. Leave the driving, parking and navigating to us. Enjoy it all!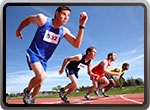 Track And Field
Pack everyone into a track field party bus for a day of events you'll never forget. Avoid searching for a parking place and battling traffic. We'll get you there effortlessly!
UFC
Attending an Ultimate Fighting Match calls for getting there in a UFC party bus. Your group of friends will enjoy the fight even more if no one has to stress about the driving responsibilities.
Things To Do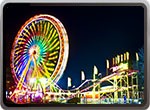 Amusement Park
Amusement park outings are days of nonstop fun. Your group will enjoy the day even more by riding in an amusement park party bus. Leave the hassle of finding a parking space to us!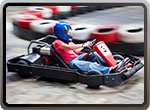 Go Kart
After all these years, go-karting is remains a popular, exciting activity. Gather a group of friends and hire a go kart party bus to get you there safely. Leave the navigating to us!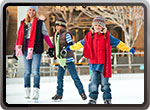 Ice Rink
Ice skating parties are days of lots of fun. Enjoy your group of friends while being transported to the rink in an ice rink party bus. We'll get you there safely and painlessly.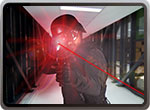 Laser Tag
Laser tag gatherings ignite intense excitement and enthusiasm. Pack your high energy group into a laser tag party bus and let the liveliness soar. We'll make your outing even more fun!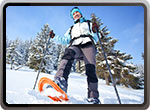 Snowshoeing
An outing of snow shoeing is a great way to spend the day with friends. Gather your group into a snow shoeing party bus. Enjoy each other, not the stress of driving!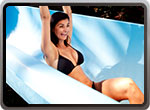 Waterslides
Nothing says downhill fun like water-sliding. Pack your group of waterslide enthusiasts into a waterslide party bus and let the fun begin. Make it an effortless drive to get there!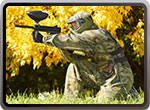 Paintball
An outing of paintball shooting calls for enjoying the day, not dreading getting there. Hiring a paintball party bus means you'll arrive to and from the venue safely. Enjoy your group on the way!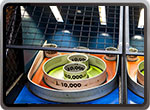 Arcade
Calling all arcade fanatics. Gather your group together in an arcade party bus for a day or night of fun! It's a great way for everyone to enjoy the excitement without worrying about driving.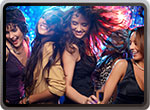 Night Club
A night on the town with lots of friends calls for distraction free fun. A night club party bus is the answer to a positively good time. Enjoy your friends without worrying about driving!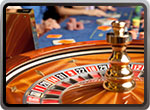 Casino Night
Nothing says 'party' and 'designated driver' like casino night. Let the party begin in a casino night party bus. Travel to as many casinos as you desire and get there safely, while having fun!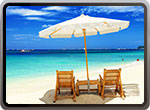 Beach
Spending time at the beach with friends and family is a relaxing way to spend the day. Hire a beach party bus to get there and avoid the anxiety of searching for a parking place.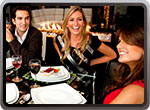 Restaurant
An evening with friends and family to a restaurant is a night of enjoyment. Hire a restaurant party bus and designate us the driver.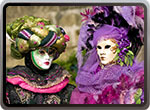 Mardi Gras
You don't have to be in New Orleans to celebrate Mardi Gras. Let the party begin in a Mardi Gras party bus. We'll get you there in style and safety!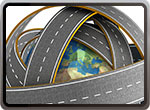 Drive Around
A drive around party is a fantastic way to hit several hot spots. Carouse with friends wisely by hiring a drive around party bus. Arrive in style and safety so the whole group has fun.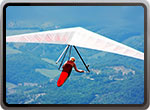 Hang Gliding
Heading out for some hang gliding? Load your friends and family into a hang gliding party bus. Leave the hassle of driving and parking to us!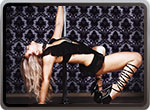 Pole Dancing
Pole dancing is bigger than ever. Get you and your dancing pals to and from events in a pole dancing party bus. Concentrate on routines and moves, not driving!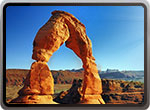 Nationals Park
National park excursions are scenic marvels. Enjoy the entire outing by hiring a National Park party bus. The sights begin on the way there. We'll make sure you see it all!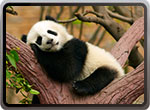 Zoo
The zoo is a wonderful group activity. Make it even more special in a zoo party bus. Avoid parking lot gridlock as we drop you at the front door!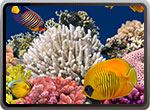 Aquarium
Downtown aquarium excursions call for an aquarium party bus. The excitement of aquarium wonders calls for getting there without the stress of driving. Leave it all to us!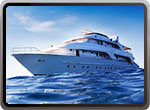 Boat Cruise
A dinner and dance boat cruise is a magical night. Make it even better with a boat cruise party bus. Forget about searching for a parking space (and paying!), we'll do it all.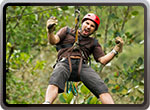 Zip Lining
A day of ziplining calls for gathering your friends in a ziplining party bus. Leave the headaches of traffic and parking to us. We'll get you there comfortably and safely!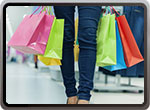 Shopping
Shop 'til you drop and know that a shopping party bus will get you home safely. Shopping excursions are fun jaunts with friends and family. Leave the driving to us!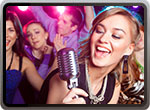 Karaoke
Get your sing on, in a karaoke party bus. Some buses are equipped with karaoke machines which can be enjoyed while being chauffeured around the city, or to and from your favorite destinations.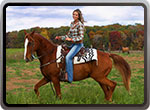 Horseback Riding
Saddle up and enjoy the ride in a horseback riding party bus on your way to the barn. Enjoy the horses, not the driving hassle to get to there.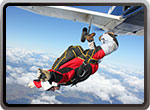 Sky Diving
Sky diving puts adrenaline at all-time highs. Pack your group into a sky diving party bus. Travel to your spot full of anticipation and collaboration. Leave the worries of driving to us!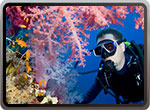 Scuba Diving
A scuba diving party bus will give you a chance to catch your breath, and relax after your underwater adventure. Leave the driving to us!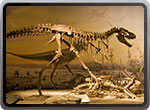 Museum
A museum outing is entertaining and fun. Gather your friends and family into a museum party bus and leave the driving to us. Focus on the exhibits, not battling the traffic.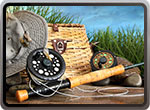 Fishing
Go for the big catch! Gather your fishing buddies in a fishing party bus and enjoy the serene atmosphere. Concentrate on fishing, not driving.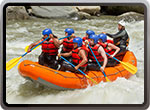 River Rafting
A day on the river is long and relaxing. Don't let a long, arduous drive spoil the setting. We'll get your group to and from the dock painlessly.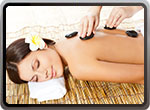 Spa
The spa is the ultimate for relaxation and pampering. Don't spoil it with traffic craze. Gather your friends in a spa party bus and we'll add to your relaxation enjoyment.
Things To See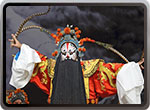 Opera
Operas are supreme outings of art, entertainment and relaxation. Your group of friends will revel in being transported in an opera party bus. Leave the driving to us and arrive in style!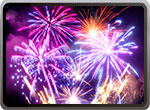 Fireworks
Fireworks are spectacular shows that draw people from all directions. Gather your group in a Fireworks party bus to enjoy the display, being chauffeured to and from the festivities!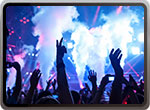 Concert
Going to a show in a concert party bus is the 'rock star' of them all. Indulge yourself like the lead singers by hiring a party bus and chauffeur!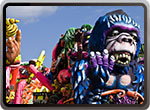 Parade
Nothing attracts people from all around like a parade. Hire a parade party bus and get in and out of the vicinity effortlessly. Let us take charge of navigating the car crowds.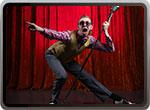 Comedy Club
Let the hilarity begin while someone else does the driving. Have fun and laughs with friends and family in a comedy club party bus. Leave the transportation issues to us!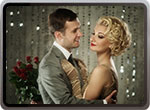 Broadway Show
There is no better way to get to a Broadway show than in a Broadway show party bus. Load up your friends and family and leave the driving responsibility to us!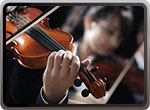 Orchestra
There's no better way to get to your favorite orchestra than in an orchestra party bus. The performance may feel like it's just for you, and your group with this VIP service.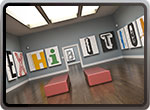 Art Gallery
Art galleries attract a lot of visitors. Treat your group to a showing in an art gallery party bus. Avoid the frustration of searching for a parking space!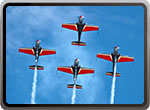 Air Show
Air shows draw crowds from all around. Enjoy your friends and family by traveling in an air show party bus. Forget about traffic problems and parking space scarcity; leave the driving to us!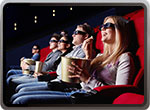 Movie
Driving just about anywhere is a bigger hassle than ever. Plan a movie night out with friends and family and go in style in a movie party bus. Leave the driving to us!
Travel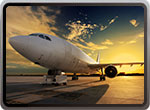 Airport
Traveling with a group? Make it a hassle free, enjoyable ride to and from the airport with an airport party bus rental.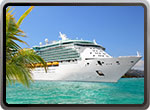 Cruise Ship
Planning a cruise is the dream of a lifetime for many people. Beginning the journey in a cruise ship party bus adds to the dream. Start snapping pictures before you even set sail!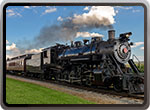 Train Station
Traveling around the country by train? Get your group to the station in a party train station bus. Nothing starts a trip off better than hassle-free, [fun!] transportation to point "A".