Welcome To
Partybus.com
The premier provider of party bus rentals and services in the USA.
The Nation's Top Choice For
PARTY BUS RENTALS
Experience the excitement of a private party bus charter for you plus your family & friends!
PARTY BUS RENTAL SERVICES
When you're ready to take your party on the road, look no further than Partybus.com. As the nation's premier party bus booking service, we specialize in connecting groups everywhere with luxury transportation rentals to take their celebrations to the next level. We partner with a network of party bus companies that spans coast to coast, so no matter where you are at, we'll get you a bus! Choose from various vehicles, including traditional party buses, limo buses, mini coaches, full-size motorcoaches, and more.
The open road awaits - where will your party bus adventure begin? Imagine cruising the Vegas strip, touring Napa Valley wineries, bar hopping in Nashville, or hitting all the hotspots in Miami Beach. The options are endless! Party bus rentals are perfect for those events looking for some extra fun, including bachelor/bachelorette parties, proms, concerts, sporting events, corporate events, family reunions, weddings, and high school proms. And with Partybus.com, we'll handle all the details so you can focus on the fun! Our helpful booking agents are available to assist you in selecting a party bus rental, determining an itinerary, and reserving any additional services you may need; just call 877-563-2133.
Popular Locations
Explore some of our most popular global destinations below.
United States
Book a Party Bus For Your Next Event
If you have an event coming up like a birthday, bachelorette party or prom and want to do something unique, a party bus rental is a great way to bring everyone together for an unforgettable occasion. These buses are designed to keep the party going from start to finish with amenities that provide a mobile nightclub-like atmosphere and additional head space not found in limos. Choose from a variety of luxury vehicles that can seat anywhere from 10 up to 50 passengers depending on the size of your group.
A party bus rental also makes it easy to visit multiple locations in one night without worrying about parking, traffic or driving after drinking. You'll have a driver who will transport your group to dinner, clubs, bars, parties or any location you want to celebrate all while you sit back, relax and enjoy.
Bachelor and Bachelorette Parties: A party bus is a memorable way to celebrate your last night of freedom. It can take you to dinner, bars, clubs or any locations for an epic send-off.
Birthday Parties: Rent a party bus to take your birthday celebration on the road. We'll transport your group to dinner, cocktails, dancing or whatever you have planned for your special night.
Proms: Make prom night even more memorable by renting a party bus. We provide red carpet service for your group for any high school in the country..
Wedding Transportation: Transport the wedding party and guests in style between the ceremony and reception venues, or arrange a luxury send off for the newly married couple!
Concerts: Avoid the hassle of parking and drawing straws of who will be the DD and rent a party bus to take your group to the show. Party on the way there and celebrate an amazing night on the ride back!
Wine Tours: Tour local wineries in luxury and style on a party bus wine tour. We'll transport your group and provide an onboard bar to keep glasses full between tastings.
Corporate Events: Treat your employees to a party bus for your next event of holiday party. Build team camaraderie with a unique shared experience your group will talk about for years to come.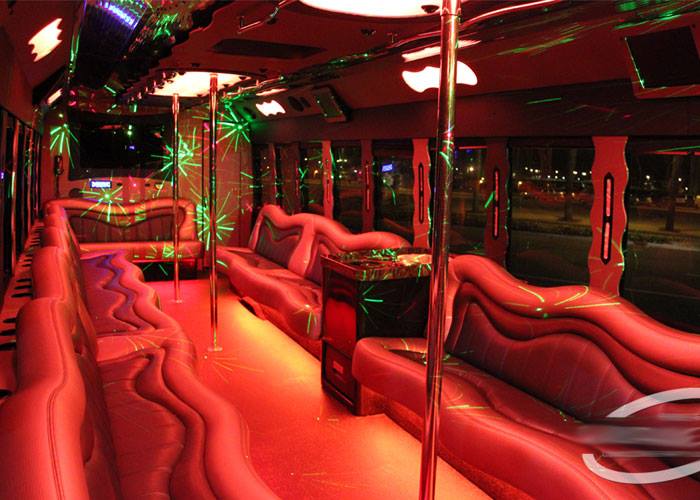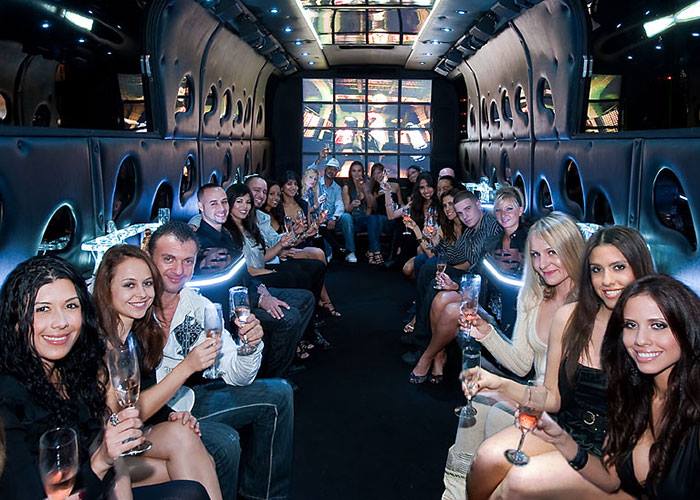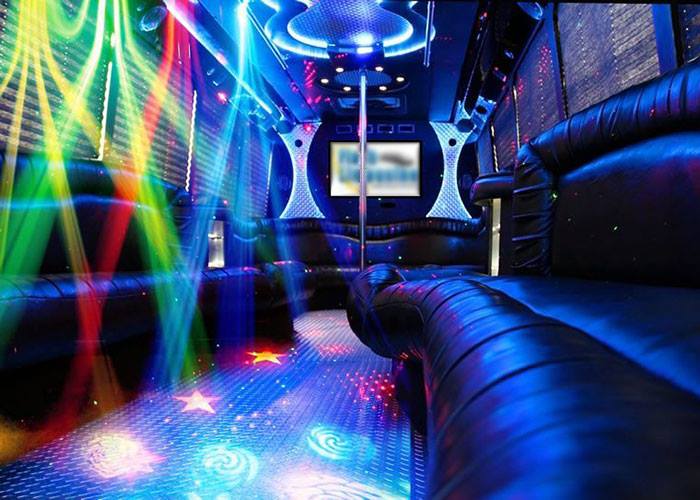 Why PartyBus.com?
No matter where your group adventures may lead, we are dedicated to providing premium group transportation services from start to finish. Our team handles every detail, from coordinating your pick-up time, and presenting you with the different party buses with pictures and prices to scheduling the ride you want.
A gigantic fleet of luxury party buses to choose from with a range of sizes and amenities. We offer traditional party buses, mini coaches, full-size coaches, limo buses, and more.
One-stop booking for a seamless planning experience. We handle reserving party bus rentals, determining a customized itinerary, and managing all the details so you can relax and enjoy yourself.
Helpful booking agents are always just a phone call away to assist you.
Competitive, all-inclusive pricing with no hidden fees. We provide upfront pricing that bundles the rental, amenities, itinerary planning, and other services into one flat rate for a stress-free experience.
A great choice for any event or destination. Partybus.com offers party bus rentals for everything from concerts and sports games to wine tours, bachelor/bachelorette parties, proms, weddings, corporate events, and more. No destination is too far!
Call Now To Get A Quote
For a free, no-obligation quote for your party bus rental, call 877-563-2133 or go through our online quote page. A live reservation agents can walk you through the rental process, answer any questions about our vehicles and services, and make reserving a bus for your group occasion an easy and enjoyable experience from start to finish. Let transportation be the simplest part of your trip—travel with Partybus.com!
A Fleet Built For Fun
At Partybus.com, we offer access to one of the largest networks of party buses in North America through our partnerships with local bus companies. You benefit from getting access to pick-and-choose from multiple vendors at once, yet you also enjoy the convenience of local pick-up and drop-off, and support from a local team on the ground. While we do not handle any of the bookings directly, we are more than happy to help you get a quote with a local provider so you can find the right bus and amenities for your needs.