As the nation's premier party bus booking service, we provide direct access to a massive network of party bus rentals in cities across America. Just hop aboard decked out, amenity-packed party buses and let the festivities begin. With wraparound seating, speakers pumping your favorite tunes, disco and strobe lighting, and even on board bars if you so desire, party buses transform any night out into an epic time. To see just a few of the many types of buses that we offer, you can take a look below. For a full list of the local inventory and to get a quote specific for your date of service, you can click the view pricing button and within minutes you'll be able to compare pictures and prices from all the local party bus companies.
You can learn more about the different cities that we go to here. You'll see that we offer buses in more than 900+ cities nationwide!
Party Bus Price Estimates
We know how frustrating it is to shop around different party bus companies, calling each one up individually to compare prices, and trying to determine what option best suits your group's needs and budget. All that hassle is avoided with Partybus.com; we've done that for you already! We work with thousands of operators across the country and get you price quotes in just minutes. To get you started with an idea of what your party bus may cost, you can look at this chart below. Keep in mind, though, these prices serve as estimates only. For an accurate all-in price quote for your itinerary and travel dates, be sure to contact our group travel experts directly at 877-563-2133
| | | |
| --- | --- | --- |
| 10-20 Passenger Party Buses | $180 - $300 per hour* | $720 - $1,500 |
| 20 to 35 Passenger | $200 - $400 per hour* | $800 - $2,000 |
| 36 to 50 Passenger | $270 - $400 per hour* | $1,080 - $2,500 |
*These prices are just estimates and can vary greatly. To get an exact quote, please call 877-563-2133
Types of Vehicles Offered by Partybus.com
Party Buses: Nothing screams the ultimate party experience quite like party buses. They range from 10 to 50-passenger models with builds from makers like Tiffany, Grech, LGE Coachworks, First Class Customs, Pinnacle, and more, offering a variety of amenities including TVs, subwoofers and amps, controlled lighting, lighted vanity mirrors, partition, champagne glasses, j-seat & bench seats, bars, AUX/Bluetooth connection, seatbelts, restrooms, hardwood dance floor, and more.
Limousines: We provide access to limousine rentals from leading brands like Rolls Royce, Cadillac, Lincoln, Mercedes, Hummer, Escalade and more. Our selection of limos ranges from 4 to 20 passengers and comes loaded with features like wraparound seating, bars, neon lighting, high-end sound system with surround sound, flat-screen TVs, DVD players,tinted windows, privacy partition, glassware, wood flooring and more depending on the model you choose.
Sprinter Vans: Sprinters vans can fit between 8-15 passengers, depending on the configuration of the vehicle. There are three types: Shuttle Sprinters: For affordable group transportation, they feature forward-facing seats in cloth, leather or captain's chairs. Popular for airport shuttles, field trips, and employee transport.
Limo Sprinters: Upscale sprinters with wrap-around leather bench seating, bars, TVs and surround sound. Blending luxury and space, limo sprinters are ideal for nights out, events and proms at a lower cost than traditional limos or party buses. CEO Sprinters: Ultra-luxury sprinters with captain's chair seating for up to nine passengers. The first two rows face each other or forward for privacy. With a deluxe interior, CEO Sprinters provide discreet VIP transport for executives.
Charter Buses: Charter buses fit 47 to 56 people and feature reclining seats, an enclosed cabin with overhead storage, footrests, on-board restrooms, undercarriage storage, and optional Wi-Fi connectivity to keep everyone entertained during long rides. Organizations frequently rely on our charter buses for school field trips, church retreats, music festivals, ski trips, and athletic team transportation.
School Buses: Partybus.com can supply conventional 20 to 48-passenger yellow school bus rentals for budget-friendly group travel to events where luxury amenities are not required. While school buses lack the custom interiors of the other models, they get the job done for basic transportation needs at lower costs. School buses work well for a range of uses, like shuttling large groups to company picnics, youth camps, or anywhere requiring spacious and economical transportation.
Minibuses: For groups needing more room than a standard van but less than a full coach bus, we provide minibuses seating 15 to 35 passengers. These strike an optimal balance for fitting luggage and people comfortably during shorter trips to conferences, tours, athletic competitions, and other places where parking large vehicles may pose challenges. Minibuses can offer modest amenities like cloth seating, overhead storage, and power outlets to make travel enjoyable and practical.
Types of Groups That Rely On Partybus.com
Whether you're organizing a fun day of birthday festivities or an exciting day out at the next game, Partybus.com services every event. We specialize in providing convenient and affordable party bus rentals for groups of all sizes.
Weddings: Make a spectacular entrance or exit to your wedding in limousines or party buses. Accommodate the entire bridal party for unforgettable pre- or post-wedding adventures. From the champagne toast to the final farewell, we'll make your wedding transportation magical.
Bachelor/Bachelorette Parties: What better way to kick off your final night of "freedom" than by reserving a decked-out party bus rental for bar hopping or circulating through the city with your closest friends? Partybus.com offers affordable bachelor and bachelorette party packages sure to start the celebration in a memorable fashion.
Corporate Events: Impress your clients or reward your employees with private transportation to corporate dinners, retreats, conferences or team-building events. Charter buses, sprinter vans and minibuses provide comfortable travel for professional groups while party buses and limousines are perfect for holiday parties and rewarding employees.
Proms: High school students aiming to make a dramatic entrance or exit from their prom night turn to our vast selection of limousines and party buses leading up to the big dance. Arrive in head-turning style and avoid the hassle of reserving standard vehicles by booking through Partybus.com.
Sporting Events: Sports fans heading to major league baseball games, football games, races, or other large arena events with bigger groups rely on Partybus.com's bus rentals to travel together with friends, tailgating equipment, and luggage in tow. Avoid traffic jams and expensive parking by reserving roomy transportation for sporting event outings through our easy online reservation system.
Birthday Parties: Children's birthday, quinceanera, Sweet 16, or 21sts reach new heights of excitement aboard a party bus or limousine rental. Dance the day away cruising through town with friends while enjoying onboard entertainment, refreshments, and lifelong memories to be had exploring the city from an upscale private vehicle.
Concerts: Concertgoers going to see their favorites play at major venues will find the ideal transportation through our network of party buses, sprinters, minibusses, and coaches. Avoid traffic and parking nightmares by reserving premium group transportation for pre-gaming on the way to the show and travel afterward through Partybus.com.
Winery & Brewery Tours: Exploring local vineyards, craft breweries, or distilleries is best accomplished with smaller groups aboard luxurious yet compact sprinter vans, minibusses, and select party buses. These highly customizable vehicles provide the perfect blend of roominess and maneuverability for navigating winding country roads with ample space for any souvenirs or liquor purchases made along the way.
Airport Transportation: Business executives, sports teams, study abroad students, and large families value punctual rides to get their arriving or departing flights on schedule with luggage and gear traveling too. Partybus.com offers affordable shuttle services, minibus, sprinter van, charter bus, and motorcoach rentals capable of promptly transporting people of all group sizes to and from commercial and private airport terminals nationwide. Avoid the stress of missing a flight or locating ground transit options in an unfamiliar city by reserving airport transportation through us ahead of time.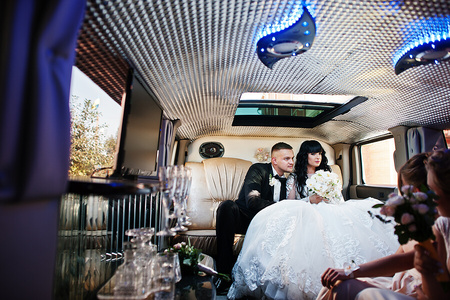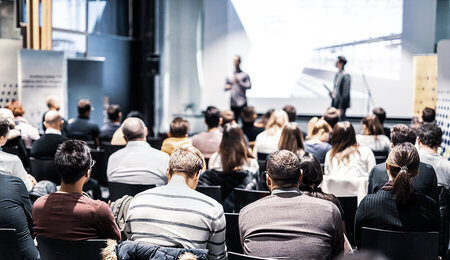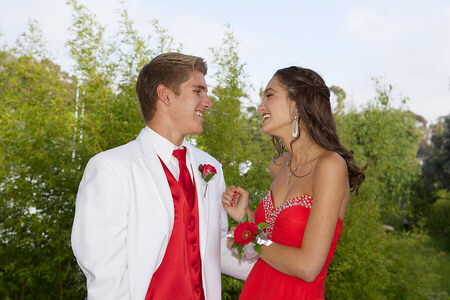 Frequently Asked Questions About Party Bus Rentals
We're here to help you with any questions that you may have before booking your bus. Call us at 877-563-2133, and one of the team members will help walk you through your questions. For some general questions that you may be wondering about, you can take a look below.
How much does it cost to rent a party bus?
Party bus rental pricing varies based on the size of bus, amenities, duration of the rental, and demand. Average rates range from $200 to $500 per hour for a bus. Get an instant quote on our website for rates in your area.
How far in advance should I book my party bus rental?
We recommend booking your party bus at least 4 to 6 weeks before your event date. Booking in advance allows you to secure your preferred vehicle type and ensures availability, especially for larger groups. It also gives you more time to invite guests, plan your itinerary, arrange any permits needed, and let vendors know you will arrive by party bus. Last-minute bookings within 1 to 2 weeks of your date may be possible based on current availability. However, specific vehicle types, amenities, or routes may be limited with shorter notice. Our team will work hard to accommodate your needs but booking further ahead is always preferable.
What areas do you service?
We offer party bus rentals in over 900 cities across North America, including Brooklyn, Orlando, Louisville, Charlotte, and Seattle. Enter your pickup and drop-off locations on our website for availability in your area.
Do party buses have bars or provide alcohol?
Party buses do not provide alcohol or fully-stocked bar setups. You are welcome to bring your own alcohol for guests of legal drinking age, but we do ask that all cans, bottles, and other garbage are properly disposed of before leaving the vehicle to avoid extra cleaning fees, which can apply in some circumstances.
Can I smoke on a party bus?
Smoking of any kind is prohibited on the party buses. This includes cigarettes, e-cigarettes, and cigars.
Can I eat on the party bus?
Generally, no. Most companies will not permit eating on the party buses, however this is a rule that each individual party bus company sets for themselves. We can always check if eating is allowed, just let us know what you plan to bring.
Can I drink on the party bus?
Yes, drinking is allowed on the bus. Please feel free to bring your own alcohol if you are over 21. Most party buses will have ice bars and coolers for your drinks so that they will stay cold during the ride. For any non-alcoholic drinks like sodas, it's a better idea to bring individual cans or bottles instead of 2-liter bottles/large bottles so you don't have to worry about pouring and spilling when on the move.
How is a party bus different from a limo?
Party buses are designed specifically for entertainment with higher ceilings, open layouts, larger speakers, and a club-like atmosphere perfect for standing,
dancing, and more. Limos provide a more traditional transportation experience with leather seating, privacy partitions, and a lower height. Party buses specialize in group events where the journey is part of the overall experience. Limos are typically more suitable for individual transportation or nights out.
Do party buses have bathrooms?
Yes, but it depends on the bus size. Full-size party buses (seating 36+) can have an on-board restroom, but smaller party buses (10-25 passengers) typically do not. For smaller vehicles or those without restrooms, you are always free to step when and where you'd like for breaks. To confirm which buses have an onboard restroom, please contact our team.