Party Bus Rentals: St Charles, Missouri, Bus Rentals
Why Use PartyBus.com?
Partybus.com makes it easy to find a party bus for any size group or budget in St Charles. With more options to choose from than anywhere else, your perfect ride is right here!
Saint Charles Party Bus Rentals
Saint Charles, Missouri, is a city rich in history that has evolved with the times. As the first state capital of Missouri, Saint Charles was instrumental in the state's early development in the 1800s. Today, the city still proudly displays many historic buildings and landmarks from its frontier days but has also grown into a modern city with award-winning wineries, a vibrant Main Street, and family-friendly attractions. To experience the contrast between Saint Charles' historic past and present-day excitement, a party bus rental from PartyBus.com is the ideal mode of transportation. Our fleet of buses can shuttle your group to must-see historical sites by day, then whisk you away to popular nightlife destinations after dark. With a party bus, you'll have the time of your life!
What Types of Buses Does Partybus.com Offer in Saint Charles?
PartyBus.com offers a range of bus sizes. For smaller gatherings, consider a minibus that seats 24-35 passengers. Mid-size charter buses hold 36-55 passengers and are great for family reunions or church groups. Full-size charter buses seat up to 57 passengers and are ideal for larger student field trips, team outings or corporate events. Whichever you choose, our buses can offer you amenities like reclining or bench seats, luggage space, a driver and an onboard restroom (on some large buses) for maximum comfort on your Saint Charles adventure.
Stress-Free Airport Transfers with your Party Bus
Saint Charles' position 30 minutes from St. Louis Lambert International Airport makes it an attractive destination for visitors flying in from across the U.S. Rather than relying on taxis, rideshares, or shuttle services to transport your group, book an airport transfer on one of our buses. Your private bus will greet you at baggage claim and bring you directly to your Saint Charles hotel or first destination.
Corporate Events Simplified with a Bus Rental
Private bus rentals are ideal for corporate needs, including client events, team-building retreats, conferences, holiday parties, and more. With your own bus, you can provide direct transportation for employees or clients coming from multiple locations. You'll also have a spacious, private venue for lasting impressions on important visitors. And most importantly, our planners are adept at navigating event locations and keeping your attendees on schedule.
Enjoying Saint Charles Sporting Events like a VIP
Catching a St. Louis Cardinals, Blues, or XFL Battlehawks game? A party bus provides a complete VIP experience for your group. Avoid parking fees and traffic, and you'll be transported directly to and from the stadium. Your bus can drop you off at the entrance for an easy stroll to your seats. And with a lounging room, refreshments, and more, the bus becomes an ideal tailgating or after-party spot.
Seamless Wedding Transportation in Saint Charles
For couples marrying in Saint Charles, a bus rental adds special transportation to remember on your wedding day. Use a charter bus to shuttle guests between ceremony and reception, then send the new Mr. and Mrs. off in a stretch limousine as they start their new adventure together. Wedding parties and guests will surely appreciate a bus's roomy, comfortable seats and ability to keep the entire group together as they navigate the celebrations.
Casino Night Out in Nearby Saint Louis
For bachelor/ette parties, birthdays, or just an exciting night out, charter a party bus to visit Saint Charles' nearby casinos. Within 30 minutes, you can try your luck at Hollywood Casino, Lumiere Place Casino or the Casino Queen. A party bus provides direct transportation to the casino of your choice, then a ride between slots and table games. And with a DD, onboard bar, and Bluetooth stereo, the party never has to stop - even en route!
What Our Customers Say








Concert Transfers for a Carefree Evening
Catching a show at Hollywood Casino Amphitheatre, Family Arena, or another area music venue? A party bus provides a complete VIP concert experience for your group. Avoid parking fees and traffic hassles with door-to-door service. Your driver will drop you off at the entrance for an easy stroll to your seats. And the bus becomes an ideal spot for pre-show tailgating, or after-party rides back to Saint Charles.
Pay Tribute at the Lewis & Clark Monument
Where the famous explorers began their epic journey into uncharted western territory in 1804. The center features hands-on exhibits, historic demonstrations, and scenic trails along the Missouri River. After learning about the Corps of Discovery, your bus can transport you to overlook the very waters Lewis & Clark navigated at the Missouri River Bluffs or Historic District.
Exploring the Historic Main Street
A highlight of any visit to Saint Charles is walking along Historic Main Street, with over 150 years of architectural history on display. From Federal style homes to Art Deco storefronts, there's no better way to soak in the atmosphere than on a private charter bus tour. Your group can stay together as you stroll the brick-paved streets, then easily move on to the next destination without worrying about parking or traffic. A charter or party bus rental allows you unparalleled access to Main Street without hassle. Your driver can drop you off right at your first stop, then pick you up again when you're ready to move on. No need to walk far or keep track of when parking meters expire. Simply call your driver to retrieve you, and you'll be whisked off to the next location.
Some must-see stops on Historic Main Street include:
•The Lewis & Clark Boat House and Nature Center - Where the famous explorers began their epic journey into uncharted western territory in 1804. The center features hands-on exhibits, historic demonstrations, and scenic trails along the Missouri River.
•Missouri River Bluffs - Overlooking the Missouri River Valley, the Bluffs provide panoramic views of the surrounding countryside as far as 20 miles. Picnic areas, playgrounds, and hiking trails are available along its length.
•The Historic District - Featuring the Bolduc House, Missouri's first stone residence, as well as many Federal-style homes from Saint Charles' time as state capital in 1821. Guided tours showcase what life was like for early settlers.
•Main Street draws visitors with over 100 specialty shops, art galleries, restaurants and entertainment venues. Plan to spend the day strolling, shopping, dining al fresco, and experiencing 19th-century ambiance.
•Ameristar Casino St. Charles - For nighttime entertainment, Ameristar Casino features slots, poker, table games and several dining options in a lavish riverboat-themed space. Open 24 hours a day, 365 days a year.
•St. Charles Convention Center - Hosting over 500 events each year, from boat shows to home shows, weddings to conferences. Even when no event is scheduled, the 40-acre grounds and 12,000-square-foot pavilion along the Missouri River are open for recreation.
Ideas for Day Trips out of Saint Charles
Beyond Saint Charles city limits, a charter bus rental opens up opportunities for memorable day trips and excursions:
•St. Louis - Only 30 minutes from Saint Charles, visit the Gateway Arch, St. Louis Zoo, Science Center and Cathedral Basilica.
•Wineries - Tour Missouri wine country with stops at Augusta, Defiance and Washington wineries. Your charter bus will shuttle you between tasting rooms for a fun, no-hassle wine-tasting tour.
•Hannibal - Boyhood home of Mark Twain. Tour Twain's house, visit Rockcliffe Mansion, and see Becky Thatcher's house from The Adventures of Tom Sawyer.
•Jefferson City - Missouri's capital city is under 2 hours from Saint Charles. Tour the Capitol building, Governor's Mansion, and Lincoln University.
•Springfield - Visit Bass Pro Shop's American megastore, Fantastic Caverns, and unique history like Route 66's Hall of Fame. A 3-hour charter bus ride from Saint Charles.
Popular St Charles Party Bus Amenities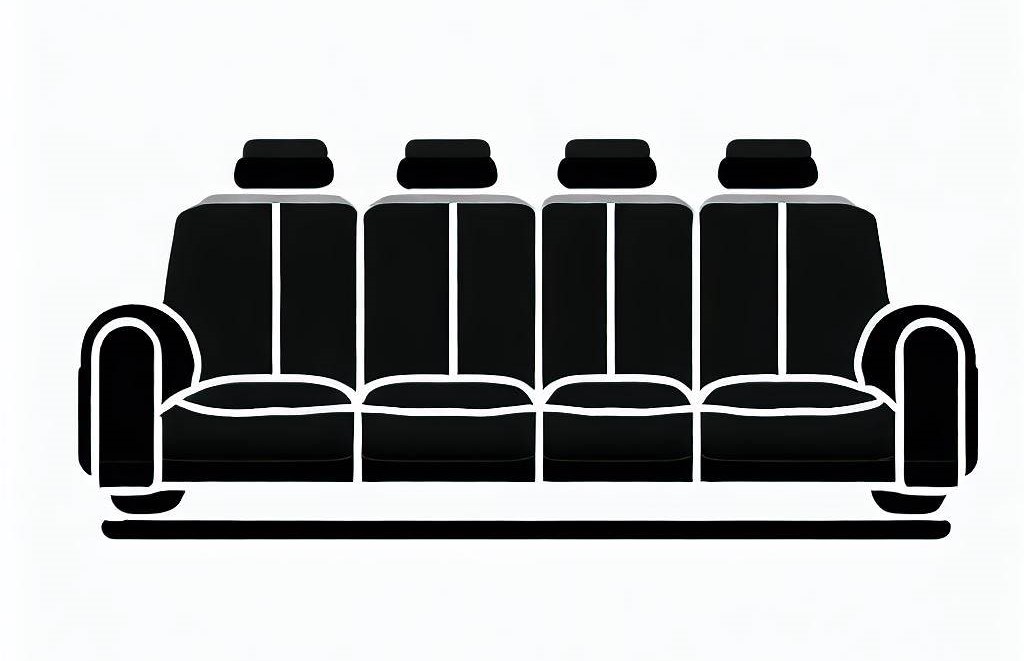 Bench Seating
*Amenities vary by bus. Please confirm with your reservations specialist prior to booking.