How Much Is a Party Bus Rental?
Cost is probably the biggest factor people consider when renting a party bus. At PartyBus.com, we work with thousands of companies throughout the USA to offer vehicles in every market which helps us get you competitive rates nationwide. However, even so, party bus rental pricing can still be confusing with so many options out there. Some areas are more expensive, some less, there is no one size fits all approach. To get you started, here are some estimated prices for the different sizes of buses:
| Party Bus Size | Weekday Hourly Rate | Weekend Hourly Rate |
| --- | --- | --- |
| Small (10-20 passengers) | $170-$300 | $170-$350 |
| Mid-Size (20-30 passengers) | $200-$350 | $200-$400 |
| Large (40-50 passengers) | $250-$500 | $250-$550 |
*These are just estimated pricing. Actual pricing will vary and can be significantly different from these rates.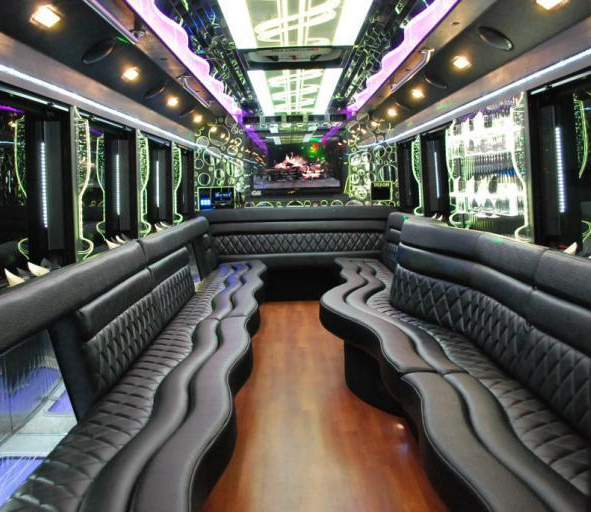 How To Calculate the Price of Your Rental
Calculating the cost of a party bus rental involves several key factors. The specific factors like bus size, trip duration, amenities offered and seasonal demand all determine how much you'll end up paying. Here are some of the most important factors to consider and how they affect the prices:
Bus Size
The single biggest factor affecting price is bus size. Party buses range from 10 to 50 passengers or more. A 10 to 20-passenger bus typically starts at $170 to $300 per hour. A mid-size 20 to 30-passenger bus averages $200 to $350 per hour. The largest 40 to 50-passenger buses usually range from $250 to $500 per hour. Choose a bus based on your exact group size - don't overestimate, and don't leave people left out! For the best value, fill as many seats as possible. The more guests split the cost, the lower the price per person.
Amenities
Amenities are another key factor in pricing. A basic bus may only offer leather seats, TVs and an auxiliary sound system. Newer, more upgraded buses feature extras like dance floors, bluetooth audio, captain chairs, smart TVs, poles, restrooms, luggage trailers, laser light shows and more. Just writing all those out is a lot so you can see why the top-of-the-line buses can demand $100 per hour or more than basic models. Know exactly which amenities you need for your event. Don't pay for extras you won't use!
Time of Year
The season and day of your rental also impacts how much you'll pay. Spring and summer weekends, especially Saturdays, have the highest demand and rates due to events like proms, graduations, and weddings. Weekdays and Sundays typically see 10-20% lower rates in comparison. Regional areas have different seasons as well, so if you're a local, you'll know that it's hard to rent a bus in Buffalo during the winter blizzard season, but in Florida there's an influx of travelers hosting events and weddings down there. So keep location in kind too. For the lowest possible price, consider booking:
January through April: Off-season winter months have the slowest demand (this varies by region). Ask about winter specials and save 10-30% or more.
July through December (excluding December weekends): Once the summer season winds down after 4th of July and before the December holidays ramp up, rates reach their lowest point. You can often save hundreds per hour during mid-week in the fall season.
Sundays through Thursdays: Weekday rentals offer the slowest demand and best deals. If your event falls on a weekend, ask if there are any Sunday through Thursday specials to take advantage of lower rates.
Always book your party bus at least 1 to 2 months in advance for the best selection and rates on your desired date. Last minute rentals 2 weeks or less from your event often come at a price increase due to limited availability. For proms, graduations and holiday weekends, reserve at least 6 months early.
Distance and Duration of your Trip
Most party bus rentals within 50-150 miles of their home base are covered under the base rental rate. However, additional mileage fees may apply for routes over that. Extra mileage may be billed at $2 to $5 per mile depending on the state and company (it depends on the individual party bus company's policy). Some will also charge for parking, tolls and wait time over 15-30 minutes. Before booking, provide your desired pickup and drop-off addresses to get an accurate total mileage and potential additional charges for your rental. From there we can help you choose a company located as close as possible to limit excess mileage fees. Ask if parking, tolls, or wait time fees apply to avoid surprise charges after your rental.
Type of Event
The occasion also affects pricing. Buses for weddings, proms or graduations during peak spring and summer months may cost 10-30% more due to seasonal demand. Weekend rentals, especially Saturdays, also frequently come at a premium over weekdays (that's when everyone else is renting!). For the lowest rates, consider booking Sunday through Thursday, January through April or September through December.
Length of Rental
Trip duration impacts price. Almost every single party bus company prices their rentals on an hourly basis. That means that you reserve the bus for a set number of hours, and during that period, the bus is yours. Most rentals are 3 to 6 hours for nights out, 4 to 7 hours for bachelor/bachelorette parties or 4 to 8 hours for weddings. While minimum rentals are typically 3 to 5 hours, longer rentals of 8 hours or more may qualify for bulk discounts. Ask about any duration packages or specials that could save you money, especially if traveling a long distance.
Gratuity
Gratuity for your driver is customarily 10 to 20% of the total bill. Some companies include this already in the prices, while others do not. You want to make sure that you ask ahead of time to see whether or not this is included. As we are an advertising agency that works with different party bus companies, each one has different policies so there is no definitive answer of whether this is included or not. Just ask before booking anywhere!
Ways to Save on Your Party Bus Rental
As party bus experts, we know all the tricks to planning an unforgettable celebration without breaking the bank. Follow our insider advice for finding an awesome bus at a better price:
Book early: Call us 3-6 months before your event for the best rates and availability. Booking further in advance allows more time to find an ideal bus in your budget.

Finalize your guest count: Choose a bus size based on your exact headcount to avoid paying for unused space. More guests means a lower cost per person - fill those seats! Don't pay extra for unused space or have to upgrade to a larger, pricier bus later.

Travel off-peak: The busy months are April-June when demand is highest. For the biggest savings, book trips in January-February or July-December. You can likely save up to 10-30% off during slower months.

Plan your stops: Give us your exact itinerary including each stop or destination on your route. That way we can provide an all-inclusive quote covering time for loading/unloading, driving, or any waiting periods. This helps avoid unexpected charges by planning the details in advance.

Ask about parking/tolls: Let us know where your trip begins and ends to include time/costs for parking, waiting and any tolls in your quote. Avoid surprise fees by planning each detail of your itinerary in advance.

See if they charge by the event or hour: Some party bus companies charge by the hour while others charge a flat rate for your entire event. Ask whichever is a better deal for your specific plans. An hourly rate may benefit shorter trips while an event rate may save you money on longer rentals.

Be flexible with your date: If possible, have 1 to 2 alternate event dates in case your ideal choice isn't available or if you happen to have your birthday on a day like the Kentucky Derby in Louisville, or Miami's Formula 1 race. The more flexible you can be, the more we can save you. Weekdays usually see the lowest demand and best rates for party bus rentals.
Every party bus celebration is one-of-a-kind. The only way to discover how much rental will cost is by speaking with our reservations team. We'll use the details of your event to craft a tailor-made quote covering all the bells and whistles. Call us anytime at 877-563-2133 or visit our rentals page to obtain your no-obligation quote.
Examples of Party Bus Quotes By Trip
To help you get an idea of what the prices for a trip might look like, you can go through these examples. These are hypothetical trips and prices based on what a rental might look like. To get exact pricing, call our team at (877) 563-2133.
Example 1: LA Bachelorette Party
Jenny wants to celebrate her last night as a single woman with her 12 closest friends before next week's wedding. They plan an all-night bar crawl hitting up hotspots in Los Angeles over 6 full hours. She decides to go with a 16-passenger party bus at a rate of $200 per hour.
Final Quote: $1,200 ($200/hour x 6 hours)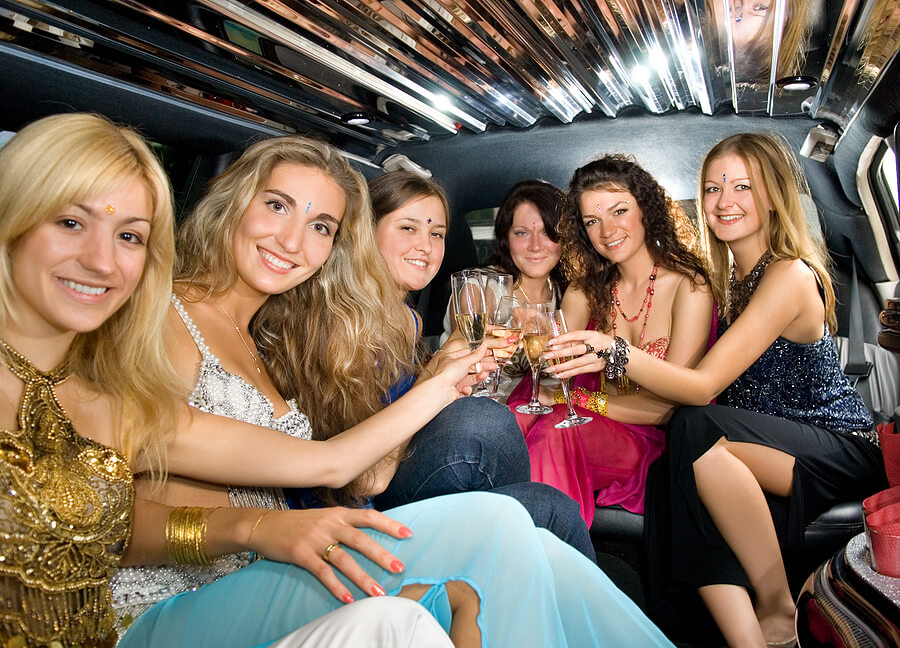 Example #2: San Francisco Senior Prom
40 Lowell High School seniors rent a 50-passenger party bus to get them to pick up teens and parents at Marina Green for pictures with the Golden Gate Bridge in the background before heading to the prom venue, and then back to the meet up point at the end of the night totaling 6 hours.
Final Quote: $1,800 ($300/hour x 6 hours)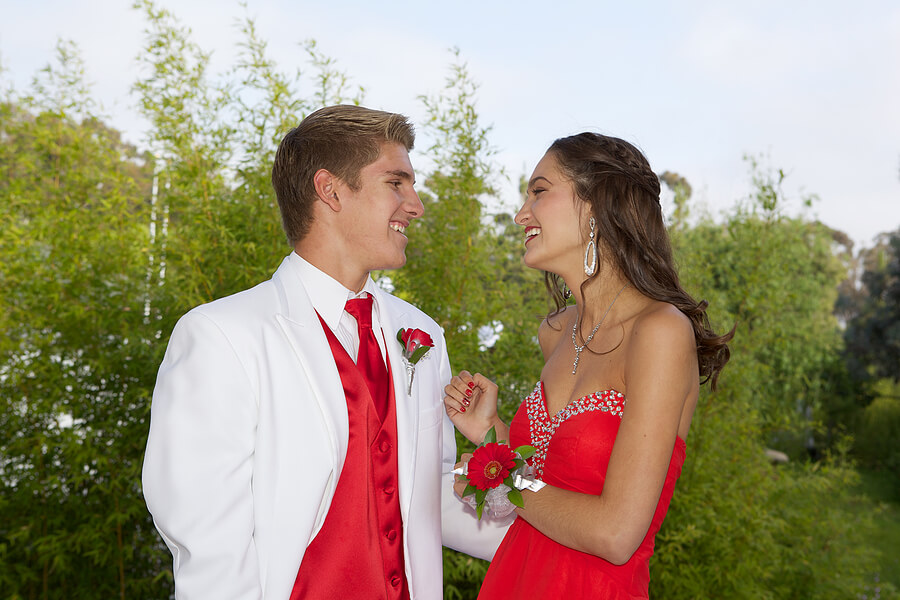 Example #3: Garth Brooks Concert in Nashville
For Julie's 40th birthday, her husband and friends rent an 18-passenger party bus to take a trip from Louisville to Nashville, 150 miles away, to see Garth Brooks in concert. With the drive over, the duration of the concert and the final drop off back at her home, the total trip ends up taking 10 hours.
Final Quote: $2,750 ($275/hour x 10 hours)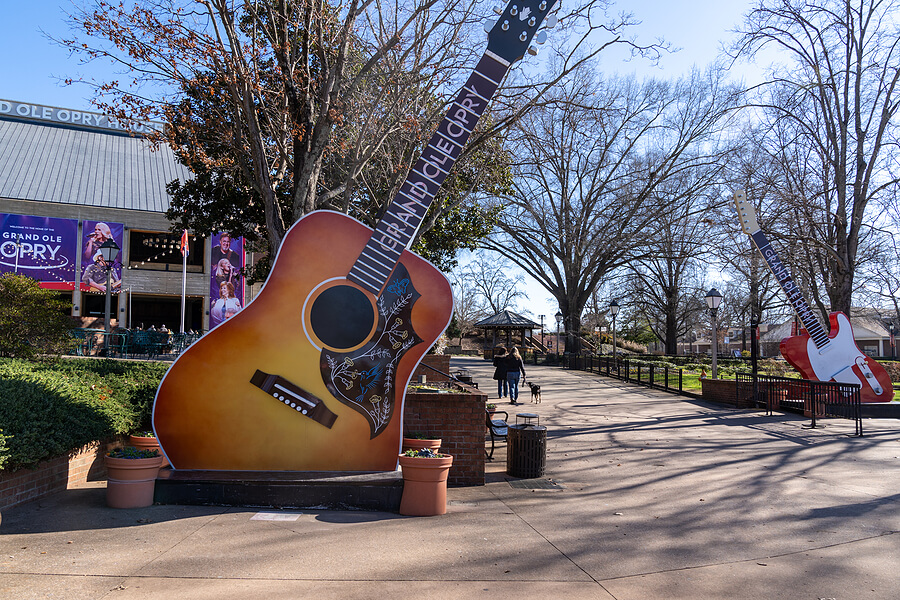 Example #4: Guys' Night Out in Dallas
Mike and 19 friends rent a 22-passenger party bus to go to dinner and then bar crawling around Dallas on a Saturday night.The group goes to 3 bars and 2 clubs around the city totaling 5 hours.
Final Quote: $1,125 ($225/hour x 10 hours)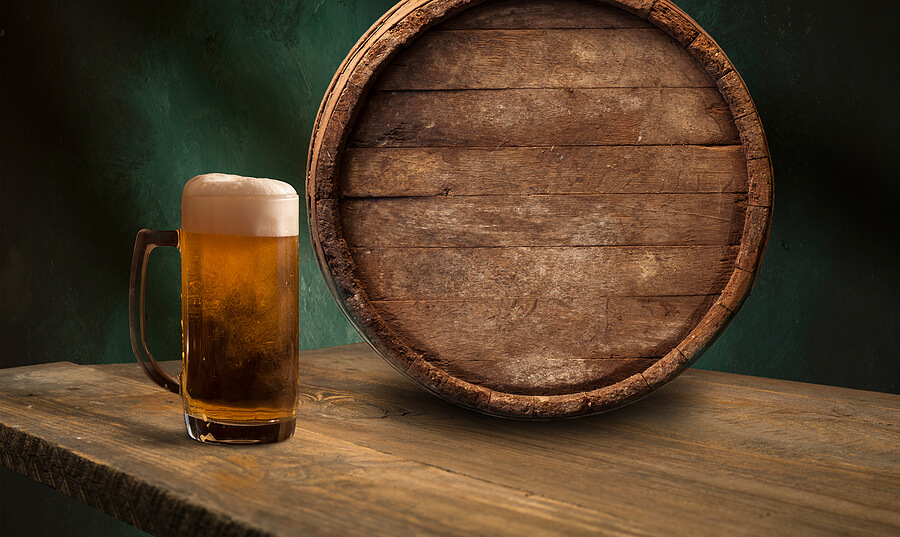 Example #5: Shuttles for a Wedding in Austin
Molly and Drew rent party buses to transport their wedding guests for the 8-hour celebration. They rent 1 30-passenger party bus and 1 24-passenger party bus to bring guests from the pre-wedding brunch to the ceremony, then on to the reception and after-party.
Final Quote: 1 30-passenger party bus $2,520 ($315/hour x 8 hours)
Final Quote: 1 24-passenger party bus $2,200 ($275/hour x 8 hours)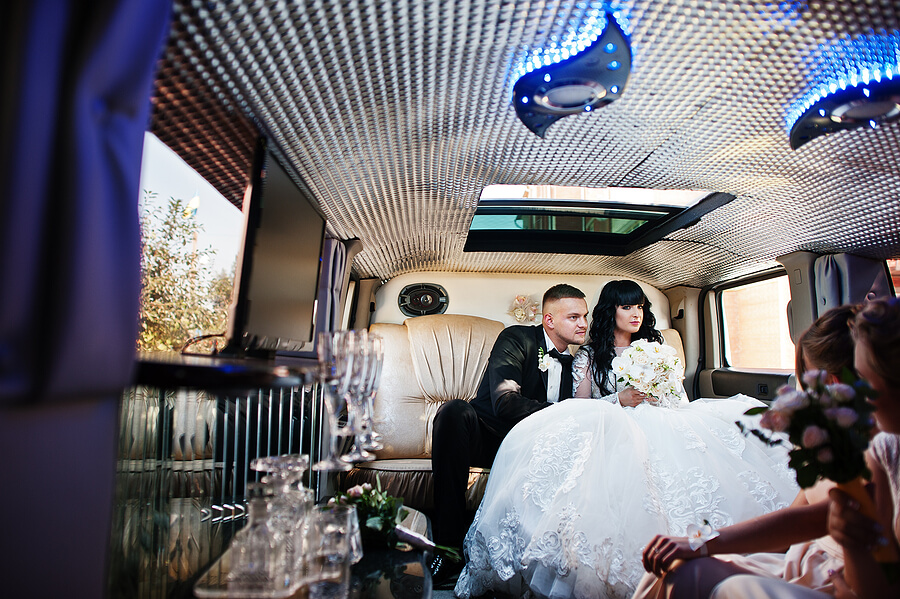 Plan Your Party Bus Trip
You have your guest list, the perfect event date in mind, and visions of an epic night out on the town. Now make those party bus dreams a reality by calling PartyBus.com for a tailor-made price quote. Call (877) 563-2133 and speak to one of our event planners, tell us all the details about your celebration - bus size needed, amenities wanted, destinations, and date. From there we'll provide you with a tailored price quote for your unique event.
Once you approve a quote, pay a deposit to officially reserve your party bus. Booking in advance, at least 6 to 12 months for major holidays and events, ensures you get the first choice of available buses. If your travel date is fast-approaching within the next month, call right away to check options.