Party Bus Rentals: St Joseph, Missouri, Bus Rentals
Why Use PartyBus.com?
Requesting a FREE quote for a St Joseph Party Bus for any occasion has never been easier than the quick 3-step process PartyBus.com offers. Please follow the 3 simple steps below to get a fast, and free quote for your next St Joseph Party Bus rental.

Select City
closest to you on our
rentals page
.

Select Vehicle
you'd like to get a quote on.

Request Quote
by clicking "Request Quote".
About The Kansas City Location
St Joseph, Missouri is one of the cities that is serviced by our Kansas City branch. Please select Kansas City on the rentals page for party bus service close to St Joseph.
Top Benefits Of PartyBus.com
Large Selection.
Competitive Pricing.
Aston Party Bus Service 24/7, 365 days a year.
PartyBus.com has approved each Aston Party Bus company listed on our website.
Fast responses to quote inquiries.
Easy click-to-call buttons to contact companies directly.
St. Joseph Party Bus Rentals
Let Partybus.com make exploring St. Joseph a breeze. Hop on your party bus for a tour of the Pony Express Museum, Glore Psychiatric Museum or St. Joseph Cathedral. Catch a show at the historic Missouri Theater or cheer on the Kansas City Chiefs at training camp. Partybus.com can customize any rental to fit your group's interests. For a free quote on a St. Joseph party bus rental, call today at 877-563-2133.
St. Joseph Party Buses & Charter Bus Rental Services
Our team of ground transportation experts will work with you to create a solution that exceeds your group's every need.
Sporting Events
The St. Joseph Mustangs, a member of the MINK League, provide a fun, family-friendly atmosphere at historic Phil Welch Stadium. Built in 1937, the stadium is listed on the National Register of Historic Places. As the Mustangs compete for the MINK League championship each season, local fans flock to see some of the top college baseball talent from around the Midwest. Rather than fighting for parking and dealing with post-game traffic, call Partybus.com to reserve a minibus or charter bus to transport your group to and from Mustangs games this season.
For NFL football fans, the Kansas City Chiefs are just a 45-minute drive south of St. Joseph. Gear up for an exciting season by reserving a tailgate-ready charter bus to transport you and up to 55 fellow fans to Arrowhead Stadium. Your bus will handle parking and navigate busy game day traffic so you can focus on cheering on Patrick Mahomes and the Chiefs. Private transportation means you can tailgate as long as you'd like without worrying about driving home after a long day of football and fun.
Birthdays
A party bus rental is perfect for bar hopping through St. Joseph's downtown, visiting local wineries, or catching your favorite sports team or musician at events in Kansas City. Before heading out for the evening, you can stock your party bus with snacks, a birthday cake, gifts, and decorations to set the mood for your mobile celebration. Partybus.com offers SUVs, stretched limos, and shuttle buses to accommodate smaller or larger groups.
Weddings
Your wedding day in St. Joseph is finally here—congratulations! While immersed in all the planning and excitement, have you considered how your guests will travel between venues? It doesn't have to be stressful. Party bus rentals can handle all your needs. For out-of-town guests, arrange a shuttle to bring them directly from their hometown to your ceremony and reception venues. For a ceremony and reception at separate locations, a party bus eliminates the possibility of guests arriving late or getting lost.
Corporate Events
Whether you're bringing clients into town or planning an offsite meeting with your team, St. Joseph is an excellent central location for corporate events of all sizes. As Missouri's third largest city, St. Joseph offers historic venues, modern meeting spaces, team-building activities, and dining options to suit any company culture or event objective. To ensure your corporate gathering is memorable and productive, consider reserving a charter bus rental. Attendees can walk onto your private shuttle and instantly feel transported to their destination, allowing them to focus on your event agenda.
If you have VIPs or important clients flying in from across the country, impress them from the moment they land at St. Joseph Regional Airport with a personal shuttle service. Your attendees will be able to relax in reclining seats and connect to WiFi to review presentations or simply unwind after a long day of travel. For larger conventions or trade shows at venues like the Stoney Creek Hotel and Conference Center, we can coordinate an efficient shuttle circuit to transport hundreds of professionals between hotels, office parks, and event spaces.
What Our Customers Say
"My friends and I hired a party bus for a bachelorette party. Our driver, Mike, was a total rockstar. He knew all the best wineries and even recommended some great spots for us to get lunch. The party bus was super clean and stocked with everything we needed for a fun day of wine tasting. I will for sure be using Partybus.com again for our next girls trip! Thanks Mike!"
"My daughter had the best 13th birthday thanks to Partybus.com! We did a spa day followed by dinner at her fave pizza place. Worth every penny, these guys are the best!"
"We used Partybus.com for transportation at our wedding and they were fantastic! Our drivers, Mark and John, were extremely courteous and helpful to all our guests. We had a bit of a delay leaving the ceremony but the guys were totally flexible and didn't rush us at all. We had 2 party buses that were clean, and had awesome lights. We will use them for any event from now on!"
"Shout out to Partybus.com who drove us all over the place for my cousin's bachelor party last weekend! Let's just say we gave that limo a workout and it handled like a champ. After going to the bars Ben got us all back to the hotel no problem. If you need a solid limo service, these guys killed it."
"Sent a gorgeous stretch and an amazing driver, Chris, who was kind, fun and on time. 11/10 would recommend them for your prom!"
"My husband and I were married in April, and Partybus.com provided the most amazing vintage vehicle for our wedding, they got us a Rolls Royce! The pics were just so amazing. Thank you for being a part of our perfect wedding day!"
"When we needed airport transportation for our family trip last month, I knew I could count on Partybus.com. As always, they provided on time service to ATL. We always know we're in good hands with Partybus.com. Until our next trip...thanks again!"
"Shout out to George and the team at Partybus.com for another successful client event. Your team helped ensure our attendees had a wonderful experience. You continually go above and beyond to accommodate even our most demanding transportation requests. We couldn't ask for a better partner."
Information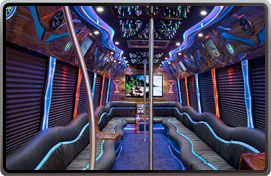 Party Bus Events in St Joseph
There are millions of reasons and occasions that call for party bus rentals. Like limousines but with seating for up to 10-50 people, party buses provide a versatile option for both transportation and celebration. They're perfect for birthdays, graduations, bachelorette/bachelor parties, concerts, weddings, corporate events, bar mitzvahs, quinceaneras, sporting events, proms, homecomings, and any other celebratory occasion, whether personal or corporate, big or small, traditional or unconventional.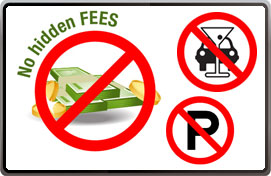 NO Hidden Fees, NO DUI's, NO Paying for Parking
NO Hidden Fees: All costs are included in the St Joseph prices for party buses, so you don't need to worry about paying extra on the days of your party bus events.
NO DUI's: Ride safely in your party bus. St Joseph has strict rules on driving under the influence, so hire a party bus to enjoy your night the way you want to without compromising.
NO Paying for Parking: Get where you want to go without needing to find or pay for parking with your party bus rental. St Joseph hotspots often lack parking, so avoid the hassle.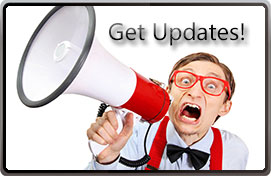 Stay Up to Date on Party Buses, St Joseph !
Eager for specials, discounts, and news on your next St Joseph party buses through us?
Join the PartyBus.com Facebook Community or Follow Us on Twitter to hear about the latest St Joseph party bus deals, party bus specials, and party bus news.
A Reputable Party Bus Company: St Joseph Party Buses and Around the World
PartyBus.com is your one-stop source for party bus rentals wherever you are in the world. Our St Joseph party bus company selection makes party bus rentals easy, so you can plan any large group event for any number of people and any kind of celebration. Plan your event with PartyBus.com at any hour of day or night with our 24/7/365 guaranteed service.
Have a Question About Party Bus Rentals, St Joseph?
Easily select to contact any of the party buses via phone or email. Fill out the simple quote form to receive accurate quotes for your next event.


Popular St Joseph Party Bus Amenities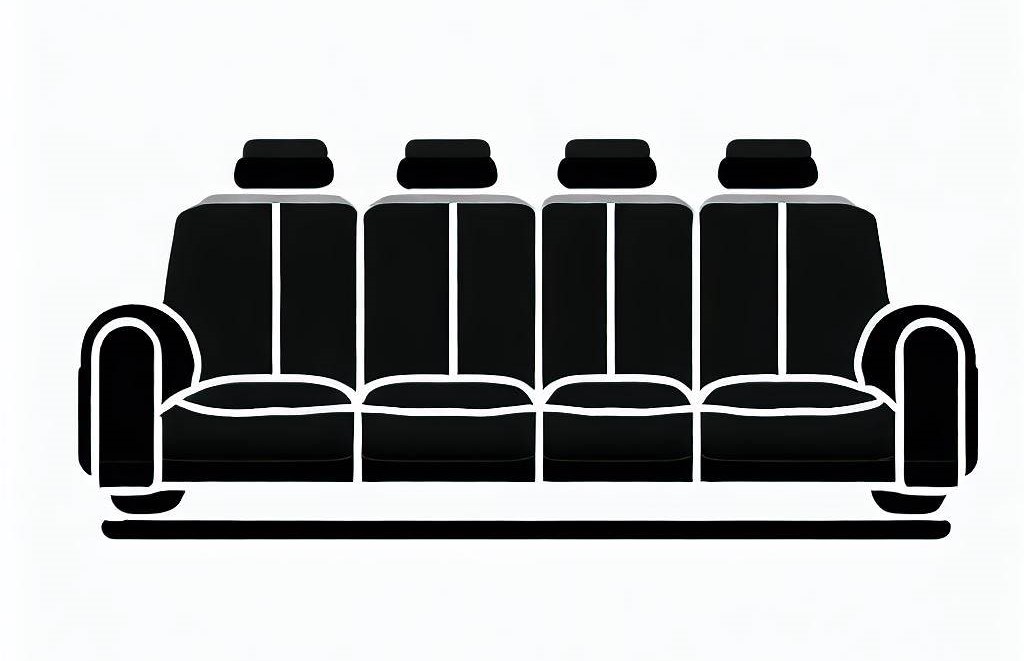 Bench Seating
*Amenities vary by bus. Please confirm with your reservations specialist prior to booking.