Party Bus Rentals: Savannah, Georgia, Bus Rentals
Why Use PartyBus.com?
Partybus.com makes it easy to find a party bus for any size group or budget in Savannah. With more options to choose from than anywhere else, your perfect ride is right here!
Savannah Party Bus Rentals
Savannah offers no shortage of exciting events and cultural destinations to fill your itinerary. Take in a show at the historic Lucas Theatre for the Arts or catch a Savannah Bananas baseball game at Grayson Stadium. Experience a concert at the Savannah College of Art and Design (SCAD) Museum of Art or dive into the city's colonial history at the Savannah History Museum.
Whatever brings you to Savannah, rely on Partybus.com for a party bus rental tailored to your group's unique needs. Our team is on call to provide a free quote for your trip and answer any questions you may have about the rental process. We look forward to showing you the best party buses in Savannah!
Savannah Party Bus & Charter Bus Rentals
Arrange a shuttle service between must-see attractions like Forsyth Park, River Street, and Bonaventure Cemetery, or book a charter bus for a guided tour of Savannah's historic architecture. We know that there are so many trips out there and want you to know that we have a bus for every single one. For smaller groups of up to 15-20 close friends looking to bar hop, book one of minibuses or sprinter buses. With multiple pick-up and drop-off options, you and your friends will have the flexibility to hop between Savannah's trendiest nightlife spots.
If you're hosting a bachelor or bachelorette extravaganza, family reunion, or corporate event, look no further than high-capacity charter buses. Featuring spacious interiors, these buses can comfortably accommodate up to 56 passengers for a customized Savannah tour. They will be able to shuttle your entire group between historic squares, ghost tours, sunset cruises and the River Street entertainment district.
Sporting events and birthday parties call for party buses! Fitted with the most fun features, these are truly one-of-a-kind vehicles for an even better time.
Experience Savannah Sporting Events in Style
From major league teams to beloved college programs, the Hostess City celebrates athletes of all kinds. Baseball reigns supreme here, with Savannah proudly hosting the Savannah Bananas, a summer collegiate baseball team, at Grayson Stadium. The Bananas always put on an unforgettable show, with choreographed dances, stunts, and laughs guaranteed. For a taste of the majors, hop on one of our party buses for an Atlanta Braves game at Truist Park, just a couple hours away.
For football, you can't beat a Georgia Southern Eagles game at Paulson Stadium. The Eagles have a storied program in the Sun Belt Conference, and game days in Statesboro become all-day tailgating affairs. SEC powerhouse UGA is also within easy reach for our party buses. Basketball and hockey fans flock to see the Savannah Ghost Pirates at the Savannah Arena, while golf enthusiasts know The Landings Club's courses rank among the nation's best.
Savannah locals are passionate about sports, whether cheering on minor league baseball at Grayson Stadium, hockey at the Savannah Civic Center or football at Memorial Stadium. Fortunately for visiting sports fans, PartyBus.com specializes in providing transportation to Savannah sporting events. Forget battling traffic and paying premiums for event parking. A party bus rental delivers your entire group right to the venue entrance so the fun can start as soon as you step off the coach. And after the game, your party bus will be waiting to whisk the crew to your next destination or back to the hotel.
Savannah Wedding Shuttles & Transportation
The port city of Savannah is filled with grace, making it an idyllic backdrop for your wedding. From the 22 lush acres of foliage at the Savannah Botanical Gardens to the antebellum architecture of the Gingerbread House, Savannah offers stunning venues to suit an array of wedding styles. However, with ceremonies and receptions often miles apart, transporting guests between events can prove challenging. Renting a shuttle bus service through PartyBus.com provides a seamless solution. The vehicles will shuttle your guests between hotels, rehearsal dinners, bridal showers, the ceremony, and reception. With advance booking, you can select amenities to enhance your guests' experience, like reclining seats, overhead storage, TVs, and an AUX cable to play your wedding playlist. Our wedding transportation packages are tailored to your unique itinerary and schedule.
Planning a destination wedding? A shuttle bus with PartyBus.com provides peace of mind that your guests will make each event on time. For a seamless Savannah wedding, book your transportation with us today. Our high-quality service and experience hosting hundreds of weddings ensure your special day will be flawless.
Catch a Flight with an Airport Transfer Shuttle
Forget the hassle of coordinating airport parking, shuttles, taxis, or rideshares upon landing in Savannah. When you book airport transportation with PartyBus.com, a charter bus or shuttle rental will be waiting to whisk your group directly from your terminal to hotels, vacation rentals, or the first stop on your itinerary. Your passengers can settle in for the ride to downtown Savannah or Tybee Island beaches while a courteous driver handles loading bags and navigating to your destination.
Explore Downtown Savannah
At the heart of Savannah lies a historic district filled with antebellum architecture, verdant public squares, and a social scene fueled by innovative Lowcountry cuisine. To take in all the sights and sounds at your own pace, book a party bus to shuttle your group between must-see stops like Chippewa Square, Telfair Square's Jepson Center for the Arts, River Street, and the emerald expanse of Forsyth Park. Rather than battling for scarce street parking or spacing out your plans around public transit schedules that don't always align, enjoy the freedom of a private coach
Discover Riverboats and Plantations of Old
Before skyscrapers and subdivisions, the Savannah landscape was defined by sprawling rice and cotton plantations overlooking the river. Though many grand estates now stand in disrepair or have disappeared altogether, a handful remain open for tours that transport you back in time. A private bus shuttle from PartyBus.com can whisk your group to must-see plantation sights like Wormsloe, Bethesda Home for Boys, and Savannah's Historic District, complete with manor houses and slave cabins. Watch from the comfort of your coach as tabby ruins and live oak tunnels draped in Spanish moss slowly pass by on your ride between plantations.
Delve Into Savannah Culture and Nightlife
When the sun dips below the horizon, Savannah comes alive. Those in search of culture can catch avant-garde art exhibits at non-profit arts organization Sulfur Studios or a show at the historic Lucas Theatre. Night owls flock to River Street for cocktails at rooftop bars with sweeping views of passing cargo freighters. To experience the best of Savannah after dark without a DD, book a party bus. Your private bus can shuttle between destinations, and when the night winds down, provide a ride back to your hotel. With room for tired partiers to stretch out for the ride home and onboard amenities to ease long nights out, PartyBus.com simplifies after-hours group adventures.
Spend a Day At Tybee Island
Just 20 minutes from downtown Savannah, Tybee Island beckons travelers with uncrowded beaches, seaside parks, resorts and a historic lighthouse. Though a picturesque drive, parking on the beach can be difficult to find, especially in high season. To simplify travels to sun-drenched Tybee Island beaches, book a charter bus rental from PartyBus.com. Your private shuttle service provides direct transportation to Tybee spots like South Beach, Pier, and Pavilion, or Lighthouse Beach. Once you arrive, there's no need to spend time locating parking or hauling gear long distances. Your charter bus drops you steps from shorelines and remains on call for your group throughout the day or weekend.
What Our Customers Say








Day Trips & Excursions to Savannah's Top Attractions
Bonaventure Cemetery: Savannah's Bonaventure Cemetery sprawls over 160 acres of Live Oak trees draped in Spanish moss. The Gothic graveyard is the final resting place of Savannahians from every walk of life since the 1800s. Wander the peaceful grounds and discover secret gardens, ornate mausoleums, and the graves of famous residents like songwriter Johnny Mercer. PartyBus.com can shuttle your group to and from the cemetery, allowing ample time to get lost in the beauty and history.
Address: 330 Bonaventure Rd, Savannah, GA 31404.
Phone: 912-651-6843
Forsyth Park: Forsyth Park's 30 acres of greenery in the heart of Savannah's Historic District have been a social hub since the 1800s. Enjoy a picnic in the shade, take a stroll along the walking paths, or simply sit and people watch. Don't miss the white marble Forsyth Park Fountain, one of Savannah's most photographed landmarks. Our shuttle service can transport you between Forsyth Park and other destinations
Address: Drayton St & Whitaker St, Savannah, GA 31401
Phone: 912-651-6631
Savannah City Market: For shopping, dining, and nightlife, head to Savannah City Market. The open-air market features local artisan crafts, casual eateries, breweries, and nightclubs housed in historic brick buildings. Listen to live music, stroll storefronts selling everything from homemade bath goods to antiques, or grab a bite at casual joints like Zunzi's, featuring South African-inspired fare. Book a party bus to shuttle to and from Savannah City Market. Our late-night services run until the am, so you can dance and bar hop without missing the last ride home.
Address: 219 W Bryan St, Savannah, GA 31401
Phone: 912-232-4903
Wormsloe Plantation: Step back in time by touring Wormsloe Plantation, a historic estate and nature preserve located southeast of downtown Savannah. Wormsloe was founded in 1736 and features the state's oldest standing wooden structure, the colonial-era 'Wormsloe House.' Meander down Wormsloe's 1.5-mile oak alley, one of the most photographed natural scenes in Georgia. Spot diverse wildlife, birds, and flora as you wander forests and salt marsh. For large groups, charter one of our shuttle buses to transport you the 30-minute drive along coastal roads to the plantation.
Address: 7601 Skidaway Rd, Savannah, GA 31406
Phone: 912-353-3023
Savannah Botanical Gardens: The Savannah Botanical Gardens showcase tropical foliage and native flowers across 30 themed areas within its 30-acre space. Wander paths past rare azaleas, camellias, and bamboo groves and discover hidden gems like a rose garden, herb garden, and redwood grove open 365 days of the year. The gardens provide a peaceful urban oasis minutes from downtown. When the weather is fair, charter a shuttle to transport your group to the lush Savannah Botanical Gardens.
Address: 1388 Eisenhower Dr, Savannah, GA 31406
Phone: 912-355-3883
Popular Savannah Party Bus Amenities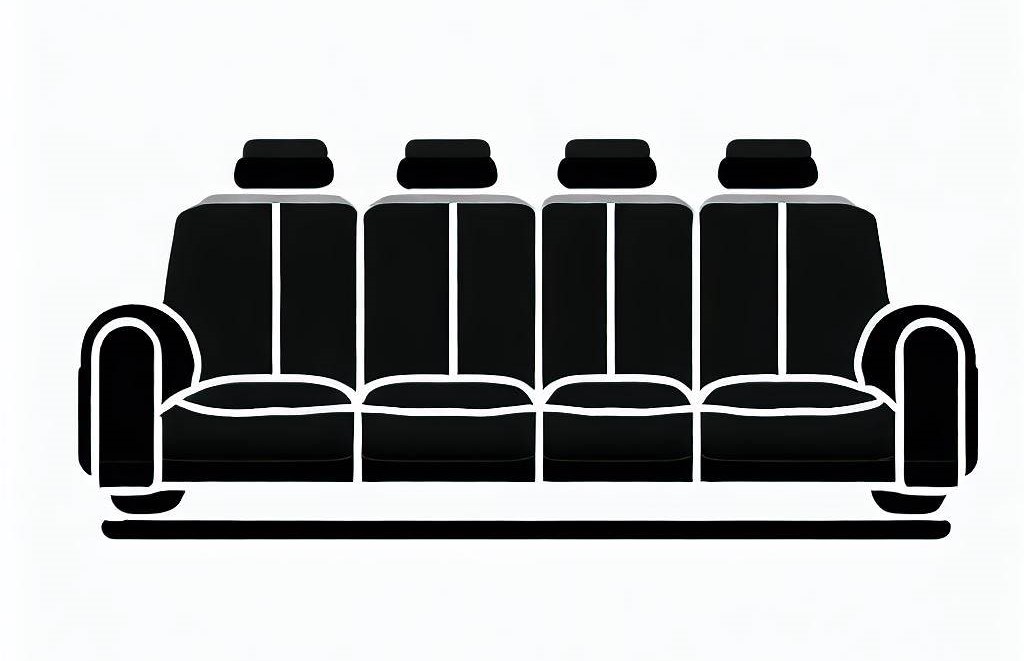 Bench Seating
*Amenities vary by bus. Please confirm with your reservations specialist prior to booking.