Party Bus Rentals: Columbus, Georgia, Bus Rentals
Why Use PartyBus.com?
Partybus.com makes it easy to find a party bus for any size group or budget in Columbus. With more options to choose from than anywhere else, your perfect ride is right here!
Columbus Party Bus Rentals
Columbus is a historic city located on the Chattahoochee River in western Georgia. Founded in 1828, Columbus was a major textile center during the 19th and 20th centuries. Today, Columbus is known for its arts, culture, outdoor recreation, and military history. The city has a vibrant downtown with many restaurants, shops, and entertainment venues along the Chattahoochee Riverwalk. Columbus is also home to Fort Benning, a major U.S. Army base. As the current cultural and economic center of West Georgia, Columbus offers a worthy experience with groups of all kinds. When you need transport for your wedding at the RiverCenter, field trip to the Coca-Cola Space Science Center, or game day at Jordan-Hare Stadium, look no further than Partybus.com. We offer a network of charter buses and party buses, along with amazing customer service that make renting a bus in Columbus simple and stress-free, no matter the occasion.
Columbus Party Bus & Charter Bus Rentals
A ride in one of our party buses is an experience in itself. Once on board, you'll feel like a VIP as you travel between Columbus's hottest spots. They feature stylish interiors with red or lavender leather seating, neon floor lighting, sleek bars and mirror ceilings to make you feel on top of the world. They can fit between 10-40 people. For larger groups, we also offer full-size charter buses that comfortably seat up to 56 passengers.
Venturing outside the city? Partybus.com provides bus charters for excursions to Atlanta, Montgomery, Birmingham, and destinations across Georgia and the Southeast. Our team can accommodate day trips, overnights, and week-long tours with bus rentals sized for any group.
Charter a Bus To Columbus Sporting Events
Sports are deeply ingrained in Southern culture, and Columbus is no exception. The city is home to the Columbus Cottonmouths ice hockey team which plays at the Columbus Civic Center. Just 50 minutes from Columbus, you'll find Jordan-Hare Stadium, home of the Auburn Tigers football team. The Tigers have won two national championships and remain one of the top teams in the competitive SEC conference. 2 hours north is Turner Field, home of Major League Baseball's Atlanta Braves. Since moving to Turner Field in 1997, the Braves have continued their winning tradition, capturing 11 division titles.
Columbus Wedding Bus Rentals
Columbus offers beautiful historic venues for your ceremony, like the Rivermill Event Centre, a restored 19th-century mill, or the picturesque Callaway Gardens. However, traveling between venues in a new city can be stressful for out-of-town guests. A charter bus rental is the perfect solution. Guests from nearby cities like Atlanta or Birmingham can avoid expensive flights and long drives, instead enjoying a relaxing ride into town with friends. Those arriving at the Columbus Airport can meet their shuttle for a quick lift to hotels and wedding events. On your wedding day, a private shuttle will transport guests between the ceremony at your dream venue to the reception. Your guests can play music, share laughs and make memories on the ride without worrying about navigating unfamiliar roads or finding parking.
Late-night transportation means guests will have a built-in designated driver to safely continue the celebrations after the reception. A party bus for your bachelor or bachelorette party means starting the fun early. Your entire wedding party can bar hop at trendy Uptown spots before ending the night dancing at The Loft. With PartyBus.com handling transportation, you'll have one less thing to stress about on your wedding day.
Planning pre-wedding events? A party bus is perfect for transporting your wedding party or close friends to your bachelor or bachelorette party, bridal shower, or rehearsal dinner. Head to trendy restaurants like Food Truck Alley or Roosevelt's at the Ritz-Carlton for a night out on the town.
Catch Your Flight at CSG Easily
If you're traveling in a group for business or leisure and need efficient airport transportation, call PartyBus.com. Our shuttle service will transport your group directly to and from Columbus Airport (CSG) so you can avoid the hassle of parking fees, shuttles, and rideshare pickups/drop-offs. For larger groups with lots of luggage, we recommend reserving one of our charter buses or minibusses to accommodate your needs. Your bus will meet your group outside baggage claim for an easy airport pickup and transfer you directly to your Columbus hotel. We also offer service to/from nearby airports like Birmingham-Shuttlesworth International Airport (BHM) and Hartsfield–Jackson Atlanta International Airport (ATL) if you're flying into a larger airport.
Corporate Event Transportation Across Columbus GA
Columbus is a hub for business in a variety of industries like manufacturing, technology, defense, research, and more. Local companies include Aflac, TSYS, Columbus State University, and Fort Benning. With major employers bringing colleagues, clients, and partners together, group transportation is key. PartyBus.com can provide a single minibus for an off-site luncheon or team-building event, an ongoing shuttle circuit between downtown hotels for a multi-day conference, or a full fleet of motorcoaches to transport thousands of attendees during a convention. Wherever your event may lead, from the brand new Columbus Georgia Convention & Trade Center to the National Infantry Museum, trust that PartyBus.com will get your group there efficiently. Simply provide your schedule and guest list, and we will handle the rest—allowing you to focus on hosting a memorable event.
Columbus Georgia Convention & Trade Center - Address: 801 Front Ave, Columbus, GA 31901 - Phone: (706) 327-4522
Immerse Yourself in History at the National Infantry Museum
This world-class museum chronicles the history of the U.S. Army Infantry from the American Revolution to the present day. The museum features historic artifacts, documents, weapons, vehicles, and media presentations highlighting major battles and key events in the Infantry's long and distinguished legacy. Outside, Heritage Walk is a memorial park honoring soldiers from each era of American history. You can also see historic tanks, helicopters and artillery pieces on the grounds. The museum offers guided tours, educational programs, and hands-on activities for visitors of all ages. For large groups, reserving a party bus in advance will ensure hassle-free transport to and from this popular attraction. This would be a great place to take the kids on their birthday!
Discover the Beauty of the Chattahoochee Riverwalk
One of Columbus's top attractions is the Chattahoochee Riverwalk, a 15-mile urban trail system along the Chattahoochee River. The Riverwalk offers opportunities for walking, jogging, biking, and other recreational activities. Hop on your bus rental and head to the Riverwalk, where your group can rent kayaks or stand-up paddleboards to enjoy the river, have a picnic in the park, or grab lunch at one of the Riverwalk's restaurants with scenic patio seating. This is a great place to have a birthday!
Address: 900 Front Ave, Columbus, GA 31901
Phone: (706) 256-0315
What Our Customers Say








Visiting Columbus – Attractions To Visit
RiverCenter for the Performing Arts
The RiverCenter is Columbus' premier performing arts venue, hosting Broadway shows, comedians, musicians and more. With multiple theaters and an elegant lobby, it is an ideal space for groups to enjoy drinks or catering before a show. PartyBus.com can transport your group to and from performances, with extra room for any purchases from their gift shop.
Address: 900 Broadway, Columbus, GA 31901
Phone: 706-256-3612
Providence Canyon State Park
Just 15 miles outside of Columbus, you'll find Providence Canyon State Park, also known as Georgia's "Little Grand Canyon." Massive orange and pink sandstone cliffs surround colorful canyons and gullies. There are over 16 miles of hiking trails to explore, with stunning views around every bend. Camping is also available for longer visits. Party buses provide hassle-free transportation to and from the park, so you can spend more time enjoying the gorgeous scenery. Youth groups, adventure clubs, and outdoor enthusiasts would love an excursion here.
Address: 8930 Canyon Rd, Lumpkin, GA 31815
Phone: 229-838-7362
Oxbow Meadows Environmental Learning Center
Discover the native plants, animals, and ecosystems of Georgia at the Oxbow Meadows Environmental Learning Center. This nature center spans 70 acres along the Chattahoochee River, with hands-on exhibits and 3 miles of trails. Learn about conservation efforts for wildlife like turtles, birds, and fish. The Oxbow Meadows center is ideal for summer camps and scout troops.
Address: 3535 South Lumpkin Rd, Columbus, GA 31903
Phone: 706-327-5394
Springer Opera House
Built in 1871, the historic Springer Opera House hosts professional theater productions, concerts and special events. Their Mainstage series showcases renowned musicals like The Sound of Music, while the Studio Theater features contemporary dramas and comedies. PartyBus.com can provide roundtrip transport for your entire group to dinner and a show in party buses.
Address: 103 E 10th St, Columbus, GA 31901
Phone: 706-324-5714
Popular Columbus Party Bus Amenities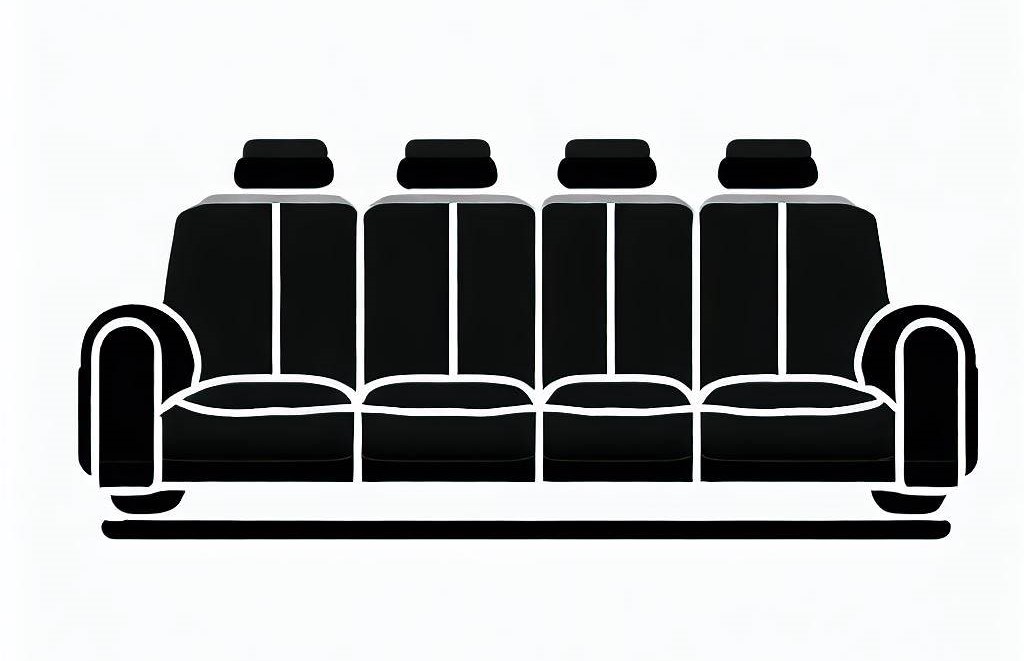 Bench Seating
*Amenities vary by bus. Please confirm with your reservations specialist prior to booking.