Party Bus Rentals: Raleigh, North Carolina, Bus Rentals
Why Use PartyBus.com?
Partybus.com makes it easy to find a party bus for any size group or budget in Raleigh. With more options to choose from than anywhere else, your perfect ride is right here!
Raleigh Party Bus Rentals
As the capital city of North Carolina, Raleigh is a hub of culture, culinary delights, and some of the state's most well-known attractions. Home to North Carolina State University and surrounded by Research Triangle Park, this wonderful city blends education, nature and progress. And the city is also home to world-class museums like the North Carolina Museum of Art, not to mention a vibrant food scene. No matter your interests, a party bus rental from PartyBus.com allows you to customize your itinerary and travel on your schedule. Our network of buses can transport your group throughout Raleigh and beyond. Planning a bachelor or bachelorette party? A birthday celebration? Or just looking to dine your way through the city? We have a bus for that!
With years of experience, PartyBus.com knows Raleigh. Our team can recommend the hottest restaurants, nightlife spots, and things to do based on your group's tastes. And with competitive rates and a variety of luxury vehicles to choose from, we make bus rentals in Raleigh easy on your wallet too.
Raleigh Party Bus & Charter Bus Service
For smaller groups of up to 35 passengers, minibuses and party buses offer an intimate yet exciting way to explore Raleigh. These vehicles can come equipped with leather seating, surround sound stereo systems, wood flooring, and more. Minibuses are perfect for nights out, bachelor and bachelorette parties or private tours.
If you're bringing a larger group to Raleigh, choose from our selection of 49 and 56-passenger coach buses. Coach buses provide spacious interiors, storage compartments for luggage, on-board restrooms, and reclining seats with arm and foot rests to maximize comfort on longer drives.
Raleigh Sporting Event Party Bus Rental
For college football, a party bus is perfect for taking your whole crew out to Carter-Finley Stadium to see the Wolfpack. Pack the bus with food, drinks, music, and your favorite fellow fans for an ultimate tailgate on the way to the game. The driver will drop you right at your own tailgate spot so you can get the party started as soon as you arrive. After the game, your driver will be waiting to take you home from a long day of cheering on the home team.
If hockey is more your speed, a party bus provides ample room for you and your fellow Caniacs to make the trip to PNC Arena and watch the Hurricanes dominate the ice. The shorter ride over is still made more comfortable with leather seats, surround sound, and custom lighting to pump up your group. Your bus will drop you off right at the arena entrance, so you miss no pre-game festivities. After the final horn, your driver will pick you up promptly for an easy ride home through Raleigh traffic.
Raleigh Wedding Shuttles Services & Transportation
Whether your venue is the Haywood Hall in downtown Raleigh or the gardens of JC Raulston Arboretum, we can help shuttle everyone directly to your location. And you can even keep the celebration going between events with a wedding shuttle. Guests can mix, mingle and even start the party on board with plush leather seating, surround sound, mood lighting and large storage areas for gifts, flowers and gear. There's no need to cut the fun short by rushing off to the next venue or worrying about designated drivers. The bus is happy to keep the party moving all night long. Even those coming from out of town can save time and money by reserving an airport shuttle to transport them straight from RDU International Airport to their hotel.
Raleigh Corporate Event Bus Rentals
Raleigh's business community is thriving, and that means an increase in industry conferences, team retreats, and networking events. As an event planner, you already have countless details to organize. Let Partybus.com handle efficient transportation for your event so you can focus on the agenda instead! Our reservation specialists will review your full itinerary and then recommend a charter bus, shuttle bus, or minibus fleet to suit your group's specific needs. We have a range of vehicle sizes, from 10-passenger minibusses up to 56-passenger motorcoaches, with amenities like reclining seats, onboard restrooms, PA systems, and WiFi to keep attendees connected and comfortable.
Heading to the Raleigh Convention Center? A private bus rental offers a seamless transportation solution between nearby hotels and the venue. Hosting an off-site team building experience at a location outside the city? A charter bus can provide a direct ride as a group without the hassle of coordinating multiple vehicles. Are new clients flying in from across the country? Greet them properly with an airport shuttle service to their hotel, where they can refresh before attending your event. Make an excellent first impression and bypass baggage claim and taxi lines with our white-glove airport transfers.
What Our Customers Say








Top Destinations In Raleigh To Visit With a Party Bus
North Carolina Museum of Art
The North Carolina Museum of Art in Raleigh houses art from around the world and across various time periods. With over 500 acres of parkland, outdoor art installations, and hiking trails, there is plenty to experience. You can see Renaissance masterpieces, contemporary art, photography, African artworks, and more. Some highlights include Monet's Water Lilies and Rodin's The Burghers of Calais.
2110 Blue Ridge Road, Raleigh, NC 27607. Phone: (919) 839-6262
North Carolina Museum of Natural Sciences
The North Carolina Museum of Natural Sciences is the largest museum of its kind in the Southeast, dedicated to natural science exploration. With five floors of interactive exhibits, live shows, and hands-on activities, there is something for all ages to enjoy. You can see whale skeletons, giant squid specimens, live butterflies, and even watch scientists at work in the research labs. The Nature Research Center allows you to explore topics like genetics, astronomy, ecology, and more through innovative exhibits and experiences.
11 W. Jones Street, Raleigh, NC 27601. Phone: (919) 707-9800
Pullen Park
Pullen Park is Raleigh's first public park, opened in 1887. This beautiful urban park sprawls over 60 acres next to NC State University. It features an antique wooden carousel from 1917, picnic areas, playgrounds, an indoor aquatic center, and small amusement park rides including a miniature train. The park is also home to Theatre in the Park, which hosts outdoor dramas and musicals in the summer.
408 Ashe Avenue, Raleigh, NC 27606. Phone: (919) 831-6468
North Carolina State Capitol
The North Carolina State Capitol building is a National Historic Landmark located in downtown Raleigh. Completed in 1840, it is an outstanding example of Greek Revival architecture. Free tours are offered Monday through Saturday, where you can see beautiful architecture, and artworks and learn about the history of North Carolina.
1 E. Edenton Street, Raleigh, NC 27601. Phone: (919) 733-4994
Marbles Kids Museum
Marbles Kids Museum is an interactive children's museum in downtown Raleigh dedicated to inspiring imagination and empowering creativity in children. With 40,000 square feet of hands-on exhibits, educational programs, and indoor playgrounds, Marbles is a popular spot for families with young kids. Some of the highlights include an art studio, science lab, giant Light Bright, and water area.
201 E. Hargett Street, Raleigh, NC 27601. Phone: (919) 834-4040
JC Raulston Arboretum
The JC Raulston Arboretum is a wonderful free garden and arboretum located on the NC State University campus. It features themed gardens, walking trails, and one of the largest collections of plants in the Southeast. Some of the themed areas include a butterfly garden, rose garden, and rock garden. With many benches and open areas, it's a perfect place to spend a peaceful afternoon surrounded by nature.
4415 Beryl Road, Raleigh, NC 27606. Phone: (919) 515-3132
Mordecai House
The Mordecai House is a historic landmark in downtown Raleigh. Built-in 1785, it is the oldest residence in Wake County and provides a glimpse into life in North Carolina's first capital. Costumed guides offer tours Tuesday through Sunday, where you can explore the Federal-style architecture, and period furnishings and hear stories about the Mordecai family who lived in the home for over 170 years.
1 Mimosa Street, Raleigh, NC 27604. Phone: (919) 834-7044
North Carolina Museum of History
The North Carolina Museum of History is a Smithsonian Affiliate museum dedicated to sharing the history and heritage of North Carolina. Exhibits explore topics such as the states' geological history, Native American culture, Colonial history, the Civil War, and 20th-century history. Some of the highlights include a replica of the first English settlement in North America, historic clothing and furnishings, and a genuine Civil War ironclad gunboat.
5 East Edenton Street, Raleigh, NC 27601. Phone: (919) 807-7900
Jordan Lake State Recreation Area
Jordan Lake State Recreation Area is a paradise for outdoor recreation just 30 minutes from Raleigh. This 14,000-acre reservoir has over 180 miles of undeveloped shoreline for activities like swimming, boating, kayaking, fishing, hiking, and camping. There are nine recreation areas located around the lake with picnic facilities, playgrounds, boat launches and more. The fee is $7 per vehicle for day use.
280 State Park Road, Apex, NC 27523. Phone: (919) 362-0586
PNC Arena
PNC Arena (formerly the RBC Center) is an entertainment venue located minutes from downtown Raleigh. It is home to the Carolina Hurricanes NHL hockey team and hosts major concerts, family shows, NCAA championships, and other events. The arena has a capacity of over 18,000 for ice hockey and 19,500 for basketball.
1499 Edwards Mill Road, Raleigh, NC 27607. Phone: (919) 861-2300
Popular Raleigh Party Bus Amenities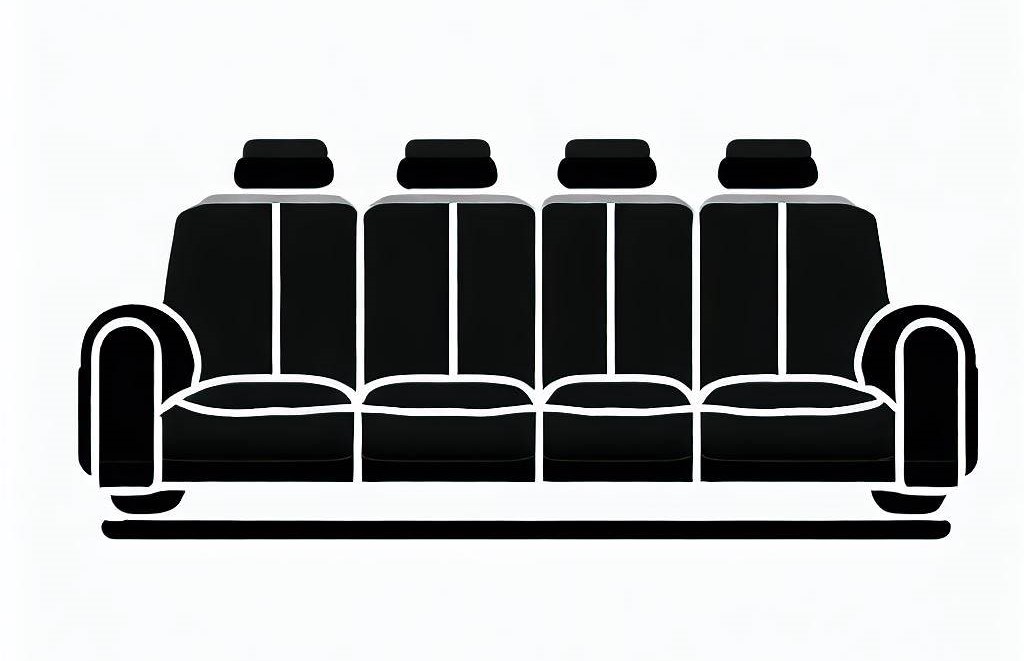 Bench Seating
*Amenities vary by bus. Please confirm with your reservations specialist prior to booking.