Party Bus Rentals: Wilmington, North Carolina, Bus Rentals
Why Use PartyBus.com?
Partybus.com makes it easy to find a party bus for any size group or budget in Wilmington. With more options to choose from than anywhere else, your perfect ride is right here!
Wilmington Party Bus Rentals
You're looking for an exciting new destination to explore, and Wilmington, North Carolina, should be at the top of your list. As a port city with a vibrant downtown, Wilmington offers a mix of activities for people of all ages. From strolling along the Riverwalk to catching a show at the historic Thalian Hall, you'll never run out of things to do. While Wilmington has plenty to keep you occupied, navigating the city with a large group can be tricky. The solution? Rent a party bus through PartyBus.com. As a leading transportation provider, we offer a range of vehicles to suit any size group. Booking a bus rental is ideal for special events like weddings, family reunions, and corporate outings. We can shuttle guests from the hotel to the venue and back, allowing everyone to celebrate without needing to DD. For private tours, a private bus allows you to customize an itinerary to your interests. Want to explore Wilmington's beach communities in the morning, visit the Battleship North Carolina in the afternoon, and catch a show downtown in the evening? No problem - we can make it happen. It's all within reach with our Wilmington party bus rentals!
Wilmington Party Bus & Charter Bus Service
At PartyBus.com, we pride ourselves in offering the largest and most luxurious selection of vehicles to rent in all of North Carolina. Our network consists of minibuses, coach buses, limo buses, and charter buses. Party buses come with wraparound seats, surround sound systems, dance floors with strobe and laser light shows, TVs, and minibars to keep the party going en route. Minibuses or coach buses provide a comfortable ride with amenities such as reclining seats, overhead storage, power outlets, and WiFi for up to 35. Charter buses for up to 55 people are also available and perfect for corporate events, school field trips, weddings, or sports team transportation.
You can visit any restaurant, hotel, concert or event venue, beach, or boardwalk in Wilmington for as long as you'd like with our services. We can stick with you for tailgating and will get you closest to the stadium or stay within a 1⁄4 mile radius of most venues while you enjoy the event. There is simply no better or more exciting way to experience Wilmington than jumping on a PartyBus.com party bus. We can even take you around all of NC, including Charlotte, Concord & Chapel Hill.
Wilmington Sporting Event Party Bus Rental
With UNCW right in town, catching an exciting college basketball or baseball game is easy. Trask Coliseum and Brooks Field at Boseman Field host Seahawks basketball and baseball, respectively. As a bonus, Brooks Field offers an open-air experience to enjoy the sunny weather. For minor league fun, head out to the Battleship North Carolina Baseball Complex to see the Wilmington Sharks in action. Attending any of these events is a perfect excuse to get a party bus! You'll have so much more fun with one of these.
Wilmington Wedding Shuttles Services & Transportation
Wilmington boasts a charming downtown with cobblestone streets, a scenic riverwalk, and a historic district featuring centuries-old architecture. Beyond downtown, Wilmington also features pristine beaches, golf resorts, and the largest film studio in the U.S. outside of Los Angeles. With its blend of culture, cuisine, coastline, and commerce, Wilmington has become a premier destination for company retreats, conferences, and networking events. However, Wilmington's popularity also brings congested roads and limited parking— especially for large groups. Renting a bus through PartyBus.com is an easy way to provide convenient transportation for your event attendees. Our team of transportation experts will work with your event planners to determine an efficient route and schedule to move attendees between hotels, meeting venues, restaurants, airports, and any additional stops your event requires.
Imagine hosting a morning meeting downtown, followed by an afternoon team-building cruise along the Cape Fear River. Or kicking off a multi-day conference with a sunset oyster roast at Wrightsville Beach. A bus fleet gives you the flexibility to ride on your schedule.
Wilmington Corporate Event Bus Rentals
Wilmington is a historic port city with no shortage of photo-worthy backdrops for your wedding. But traveling between locations for your dream photos can disrupt your schedule and stress you out on your already busy day. Reserve an all-day wedding shuttle to transport you and your photographer to iconic landmarks like Bellamy Mansion Museum, Airlie Gardens, and the Battleship North Carolina. Your personal bus will get you everywhere you need to go right on time so you can focus on looking your best and capturing priceless memories with your new spouse.
And when is the party going on? A party bus is the perfect designated driver. After celebrating at your downtown Wilmington reception or enjoying cocktails on the Riverwalk, a private party bus will return your guests to their hotels, so you don't have to worry about anyone getting behind the wheel. And with amenities like bench seats, panoramic windows, mood lighting, and entertainment systems on board, the party never has to stop. Guests can turn up the music, enjoy a comedy on the flatscreen TVs or simply gaze out at the gorgeous Cape Fear River scenery passing by.
What Our Customers Say








Top Destinations In Wilmington To Visit With a Party Bus
Wilmington's Riverwalk
Address: Riverwalk,Wilmington, NC 28401.
Phone: (910) 341-7852
A mile-long boardwalk along the Cape Fear River, lined with restaurants and bars. It offers great views and encapsulates the local culture.
Historic District
Address: Historic District
The 230-block historic district has mansions, museums, restaurants and shops. Self-guided or guided walking tours are available to see highlights like Bellamy Mansion and First Presbyterian Church.
Wrightsville Beach
A popular beach destination 10 miles east of Wilmington, with wide, sandy shores, beach access points, and amenities. Great for sunbathing, swimming, and beachcombing. Free and open 24 hours.
Airlie Gardens
Address: 300 Airlie Rd., Wilmington, NC 28403
Phone: (910) 798-7700
A 67-acre garden with themed areas, massive live oaks, and a seasonal butterfly house. Special events like summer concerts and holiday lights displays.
Battleship North Carolina
Address:1 Battleship Rd NE Wilmington, NC 28401
Phone: (910) 251-5797
A WWII-era naval battleship museum. Self-guided tours allow visitors to explore the massive ship, see how sailors lived, and learn about its WWII history.
Bellamy Mansion Museum
Address: 503 Market St., Wilmington, NC 28401
Phone: (910) 251-3700
An antebellum mansion museum depicting life in the mid-19th century. Hour-long guided tours showcase the mansion's architecture, history, and the lives of enslaved workers.
Poplar Grove Plantation
Address: 10200 US-17 N. Wilmington, NC
A former peanut plantation depicting Gullah Geechee's history and culture. Tour the 1850 manor house, see heritage artisans at work and agricultural exhibits. Part of the Gullah Geechee Cultural Heritage Corridor.
Popular Wilmington Party Bus Amenities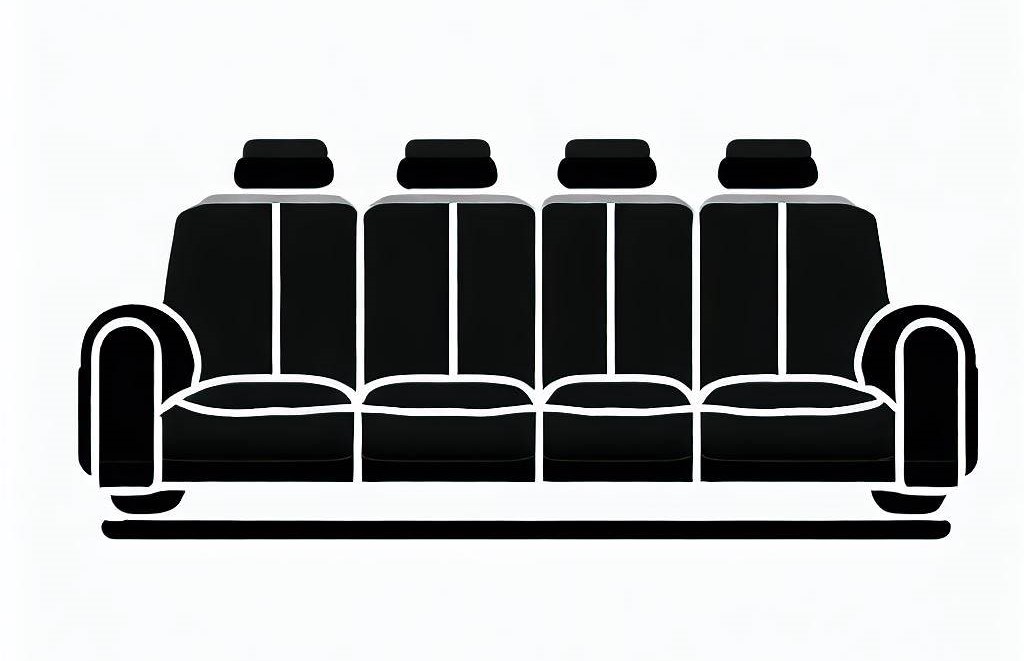 Bench Seating
*Amenities vary by bus. Please confirm with your reservations specialist prior to booking.