Party Bus Rentals: Macon, Georgia, Bus Rentals
Why Use PartyBus.com?
Partybus.com makes it easy to find a party bus for any size group or budget in Macon. With more options to choose from than anywhere else, your perfect ride is right here!
Macon Party Bus Rentals
With blooming cherry blossoms and stately antebellum architecture around every bend, Macon enchants from the moment you arrive. Pop into the Tubman African American Museum to gain insight into the city's complex past before strolling through the gorgeous 18-acre campus of Wesleyan College, the first college in the world chartered to grant degrees to women. Or make your way downtown to catch a show at the historic Grand Opera House or sip a craft cocktail on one of the many rooftop bars dotting the area. And no trip to Macon is complete without paying homage to native sons The Allman Brothers Band—be sure to swing by The Big House, where the legendary rock group lived in the early 1970s. However you choose to explore it, Macon's old-world charm is worth a visit! And whether you're planning a bachelorette party, sightseeing tour, a day trip to Atlanta, or transport to a Mercer Bears football game—you're going to want the most fun transportation out there. So get a party bus rental in Macon from us to have the best time. We can't wait to show you around.
Macon Party Bus & Charter Bus Rentals
Our most popular option for small groups of up to 14 people is the Sprinter bus. This compact but decked-out bus features leather seats, LED lighting, and a surround sound system to get the party started before you even arrive at your destination. For larger groups, our network of standard party buses can hold up to 50 people, so you can bring all your friends along for the ride. Lounge seating, fiber optic lighting, and premium sound systems transform this bus into a high-tech nightclub on wheels.
Our party buses are perfect for shuttling between Macon's hottest live music venues, like the historic Douglass Theatre, the Cox Capitol Theatre, and the Macon City Auditorium. Start your night rocking out to local and national acts, then keep the party going during the ride to your next show. You can also take a favorite trip of ours for pub crawls, with plenty of room for your entire crew to pre-game before hitting the bars and clubs along Cotton Avenue and Cherry Street.
Upgrade Your Next Macon Sporting Event
Home to Mercer University and Middle Georgia State University, Macon hosts a variety of college sports, from football and basketball to baseball, softball, tennis, and more. Head to Five Star Stadium to catch the Mercer Bears football team in action, or check out Hawkins Arena for Bears basketball. Middle Georgia State's teams also compete locally, with baseball at Claude Smith Field and basketball at the Health and Physical Education complex.
Beyond college sports, Macon has several minor league teams to root for. Minor league baseball's Macon Bacon competes in the Coastal Plain League, drawing crowds each summer to Grayson Stadium. Load up the crew for a night of minor league baseball or hockey, or head to a Mercer football or basketball game in your very own party bus!
Wedding Bus Rentals In Macon
In a city as charming as Macon, you have beautiful historic venues to choose from, like The Hay House, Cannonball House, or Capricorn Studio. However, figuring out guest transportation between venues is often an added stress during wedding planning. Partybus.com can help with that! We've done this for years and know exactly how to shuttle your events on time. We'll work with you to create a customized schedule and ensure all runs smoothly on your big day.
In addition to your wedding day, consider reserving shuttles for your bachelor and bachelorette parties in Macon. Head to some of the hottest nightlife spots easily. And without needing a DD, your entire crew can let loose and party into the night. We offer rental packages, including bars, poles, neon lighting, and more to keep the celebration going before and after venues.
Bachelorette Party Bus Rentals in Macon
Planning a bachelorette weekend in Macon? The last thing you or the bride-to-be will want to worry about is someone getting turned around downtown after one too many cosmos. That's where PartyBus.com comes in. Let us provide a seamless party bus rental between dinner, clubs, hotels, and any activities you have planned. Your bus will be at every stop to ensure no one misses the fun, and with a ride to every destination, the entire bridal party can kick back in reclining seats with a cocktail in hand!
What Our Customers Say








Top Attractions To Visit in Macon
The Tubman African American Museum
The Tubman African American Museum is a must-see attraction dedicated to honoring the legacy of Harriet Tubman and preserving African American art, history, and culture. The museum features art galleries, historical exhibits, and educational programs honoring Tubman's life and work. A Party Bus rental could shuttle a school or youth group to the museum for an impactful learning experience. After exploring the museum, the group could enjoy a picnic in neighboring Tubman Square.
Address: 340 Walnut St, Macon, GA 31201
Phone: (478) 743-8544
Ocmulgee Mounds National Historical Park
Just across the river from the Tubman Museum sits the Ocmulgee Mounds National Historical Park. This prehistoric Native American site contains huge earthen mounds that were built over 900 years ago. The park offers walking trails, artifacts, and replicas of historic buildings. A Party Bus outing here might include a hike to the top of the Great Temple Mound, followed by exploring the park's museum. The bus could then transport the group to a restaurant downtown for a meal featuring traditional Muscogean or Southern fare.
Address: 1207 Emery Hwy, Macon, GA 31217
Phone: (478) 752-8257
The Hay House
No trip to Macon is complete without visiting the historic Hay House mansion. This Italianate-style house was built in the 1850s and features period furnishings, ornate murals, and stunning architecture. The grounds also include historic gardens, an old kitchen, and a carriage house. A Party Bus excursion to the Hay House would allow plenty of time for a guided tour of the mansion and grounds. The bus could continue the historic theme by shuttling the group to the nearby Cannonball House or the Sidney Lanier Cottage, the birthplace of poet Sidney Lanier.
Address: 934 Georgia Ave, Macon, GA 31201
Phone: (478) 742-8014
The Georgia Music Hall of Fame and The Allman Brothers Band Museum at the Big House
Macon's musical roots run deep, from Little Richard to the Allman Brothers Band. To experience Macon's musical legacy, visit the Georgia Music Hall of Fame or the Allman Brothers Band Museum at the Big House. The Hall of Fame highlights influential Georgia musicians through exhibits and memorabilia. The Big House was where the Allman Brothers lived, rehearsed, and began recording their earliest hits. A Party Bus rental could create an unforgettable musical tour of Macon, stopping at the Hall of Fame and the Big House before catching a live show at the historic Douglass Theatre or a bar along Cherry Street.
Address: 200 Martin Luther King Jr Blvd, Macon, GA 31201
Phone: (478) 752-6263
Beyond Macon – Day Trips & Excursions
Macon's location in central Georgia makes it an ideal starting point for exciting day trips and excursions. PartyBus.com offers bus rentals to take your group on quick getaways to some of Georgia's most popular destinations, including:
Atlanta
Take a 90-minute ride from Macon to Atlanta for a fun day exploring the city without hassles. A party bus rental provides comfortable reclining seats, storage for belongings, and options like onboard restrooms so you can travel directly to Atlanta without stops. In Atlanta, your driver can drop off and pick up your group at destinations like Centennial Olympic Park, World of Coca-Cola, and Fox Theatre for shows or games at Mercedes-Benz Stadium.
Savannah
Head south for a 2-hour ride to Savannah, a charming city known for antebellum architecture, outdoor spaces like Forsyth Park, and a vibrant food scene. After exploring cobblestone streets, enjoying fried green tomatoes, and selfies with Spanish moss, head back to Macon for a night out or show at the historic Douglass Theatre. A party bus rental lets your whole group experience the journey together with room for entertainment, socializing, and onboard restrooms, so you don't have to cut your trip short.
Popular Macon Party Bus Amenities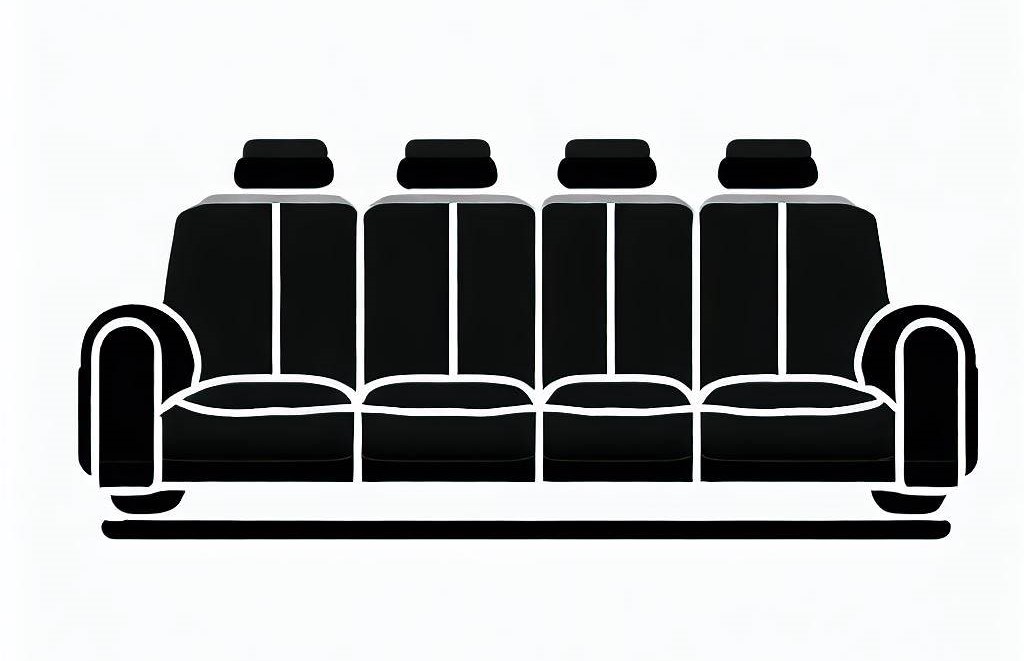 Bench Seating
*Amenities vary by bus. Please confirm with your reservations specialist prior to booking.