Party Bus Rentals: Auburn, Alabama, Bus Rentals
Why Use PartyBus.com?
Partybus.com makes it easy to find a party bus for any size group or budget in Auburn. With more options to choose from than anywhere else, your perfect ride is right here!
Auburn Party Bus Rentals
Home to Auburn University, Auburn has a youthful energy thanks to over 30,000 students. At the same time, Auburn retains its small-town charm with historic buildings, independent shops, vibrant cultural events, and outdoor recreation along the banks of Chewacla Lake and Lake Martin. Whether you're visiting students, coming for a football game, or simply enjoying a weekend getaway, Auburn has something for everyone. Partybus.com offers comfortable and convenient party bus rentals for groups of all sizes. Our network of charter buses, shuttle buses, minibuses, and motorcoaches can take you directly to attractions, restaurants, and events around town, so choose us!
Types of Buses We Offer
No matter the size or needs of your group, Partybus.com has a vehicle to suit your trip. Choose from:
•Party buses: Ideal for bachelor/bachelorette parties, birthdays or a night out, our party buses let you celebrate in style. Equipped with lighting, and sound systems, a party bus ensures the fun never stops.
•Motorcoaches: For large groups of up to 56 passengers, motorcoaches offer reclining seats, WiFi, power outlets, DVD players, and a restroom for long, comfortable trips.
•Minibuses: Perfect for smaller groups of up to 24 people. With many of the same amenities of a full-size motorcoach, a minibus is ideal for family outings, children's groups or as an employee shuttle.
Experience an Auburn Tigers Gameday
Home of the Auburn Tigers football team, Jordan-Hare Stadium accommodates up to 87,451 fans. That's a lot of people! On game day, the entire town hits the stadium, so you can imagine how crazy it gets with parking there. Booking a party bus to move your group to the front row of the action and the right tailgate spot (yes, this matters!) is a smart choice. You'll have plenty of room for all your gear, food, drinks, chairs, tents, and more. Head to the stadium with thousands of fans for an exciting SEC matchup, and stay after the game for the traditional rolling of Toomer's Corner. Party Bus.com will get you there and back so you can fully enjoy the excitement of an Auburn football Saturday. If you are interested in learning about how much party buses might cost so you can put together your budget with your group, check out our party bus pricing guide.
You'll find Jordan-Hare Stadium at 251 S Donahue Dr, Auburn, AL 36849, and if you have any questions you can reach them at (334) 844-4750.
Tour Auburn University
As one of Alabama's top universities, Auburn University welcomes visitors throughout the year. Whether you're planning a campus tour, attending freshman orientation, or catching a Tigers football game at Jordan-Hare Stadium, traveling by charter bus is the way to go. Our bus rentals seat from 10 to 56 passengers to match any group size. With your bus, you'll have a front-row seat to campus highlights like Jordan-Hare Stadium, Samford Hall, and Hey Day Clock Tower. Your bus will pick up and drop off right where you need to go so students stay together and on schedule.
Most campus tours will start at the welcome center located at 350 Heisman Drive Auburn, AL 36849.
Travel Around Downtown Auburn
Auburn's historic downtown district, listed on the National Register of Historic Places, features antebellum architecture, mom-and-pop shops, restaurants, and cafes. Start your day at The Hotel at Auburn University, a historic landmark in downtown Auburn since 1925. Afterward, stroll down College Street to Toomer's Corner, the iconic intersection featuring traditional Southern oaks draped with toilet paper after every Auburn University victory. A party bus rental can shuttle you directly from downtown Auburn or your hotel to campus, so you don't have to deal with game day traffic.
Head Outdoors
Surrounded by forests, farmland, and the Tallapoosa River, Auburn offers plenty of natural attractions and outdoor recreation. At Chewacla State Park, you'll find swimming holes, hiking and biking trails, playgrounds, and campsites situated on the river's edge. Get up close with rescued wild birds of prey at the Southeastern Raptor Center.
For adventure, go whitewater rafting or kayaking on the Chattahoochee River. At Auburn Climbing and Adventure, channel your inner thrill seeker with indoor rock climbing, ropes courses, ziplining, and more. A charter bus rental provides convenient transportation to any parks, recreation areas, or adventure courses in and around Auburn.
Destination Wedding Transportation Made Simple
Known as "The Loveliest Village on The Plains," Auburn's natural beauty provides a stunning backdrop for your special day. Stay at the historic Hotel at Auburn University located on Auburn University's campus. Opened in 1925, the luxury hotel features grand ballrooms and the Southern-style Pushmataha dining room. Its expansive lobby and Tiger Walk bridge creates a dramatic backdrop for wedding photos. The hotel is within walking distance to downtown Auburn's restaurants, shops and nightlife. For an elegant outdoor wedding, choose Fountainview Mansion. Set on 15 acres, the mansion estate features elaborate gardens, fountains and a scenic lake. Exchange vows in the garden under moss-draped oaks, then celebrate in the grand ballroom with 24-foot ceilings. The estate provides a secluded country setting only 10 minutes from downtown Auburn.
Your charter bus can whisk guests between wedding events and hotels, then provide transportation for exploring Auburn. With room for up to 56 guests, a single charter bus streamlines travel so you can focus on your new marriage.
The Hotel at Auburn University - Address: 241 S College St, Auburn, AL 36830 - Phone: (800) 228-2876
Fountainview Mansion - Address: 2700 Mimms Trail, Auburn, AL 36832 - Phone: (334) 704-4451
Popular Trips Out Of Auburn
While there are plenty of things to see and do in Auburn, the city also makes a great home base for exploring other parts of Alabama. Charter a bus or shuttle from National Charter Bus for a fun day trip to:
•Birmingham: Alabama's largest city is just 1.5 hours from Auburn. Visit the Birmingham Civil Rights Institute and Historic Fourth Avenue District, catch a show at the historic Alabama Theatre, or shop at high-end stores downtown. Our chartered buses can transport you there and back in comfort.
•Montgomery: The capital city, only 45 minutes from Auburn, is filled with history. Tour the Rosa Parks Museum, Freedom Rides Museum, and the Alabama Riverfront. Or visit the scenic Blount Cultural Park and Shakespeare Garden. A day trip to Montgomery by charter bus lets you experience it all without worry.
•Columbus: On the border with Georgia, the charming city of Columbus on the Chattahoochee River is 2 hours from Auburn. Explore scenic Riverwalk, catch a show at the Springer Opera House, or visit the National Civil War Naval Museum. A chartered shuttle or minibus makes getting to Columbus and back a breeze.
•Huntsville: For a taste of Rocket City's space and science heritage, take a 1.5-hour ride to Huntsville. Visit the U.S. Space & Rocket Center, Burritt on the Mountain historic park, and Lowe Mill Arts & Entertainment. Then let our chartered bus whisk you back to Auburn for the evening.
•Tuscaloosa: Cheer on the Auburn Tigers rivals at a University of Alabama football game in Tuscaloosa, only 45 minutes away. Or visit scenic Lake Tuscaloosa, the Tuscaloosa Riverwalk, or Paul R. Jones Gallery downtown. However you spend your day, we'll handle transportation to and from Tuscaloosa.
With destinations around the state within easy reach, a multi-city tour of Alabama by charter bus offers an immersive experience of Southern culture, cuisine, arts and outdoor adventure. Let us handle logistics while you discover all the state has to offer. Provide your desired itinerary, and we'll map out a seamless route.
Book an Auburn Party Bus Rental Today with Partybus.com
For group transportation tailored to your needs, there's no better choice than Partybus.com. From shuttle buses and minibuses to luxury party buses, we have a vehicle for every event and budget. Simply contact us online or call for a free bus rental quote. We look forward to being part of your travel.
What Our Customers Say








Popular Auburn Party Bus Amenities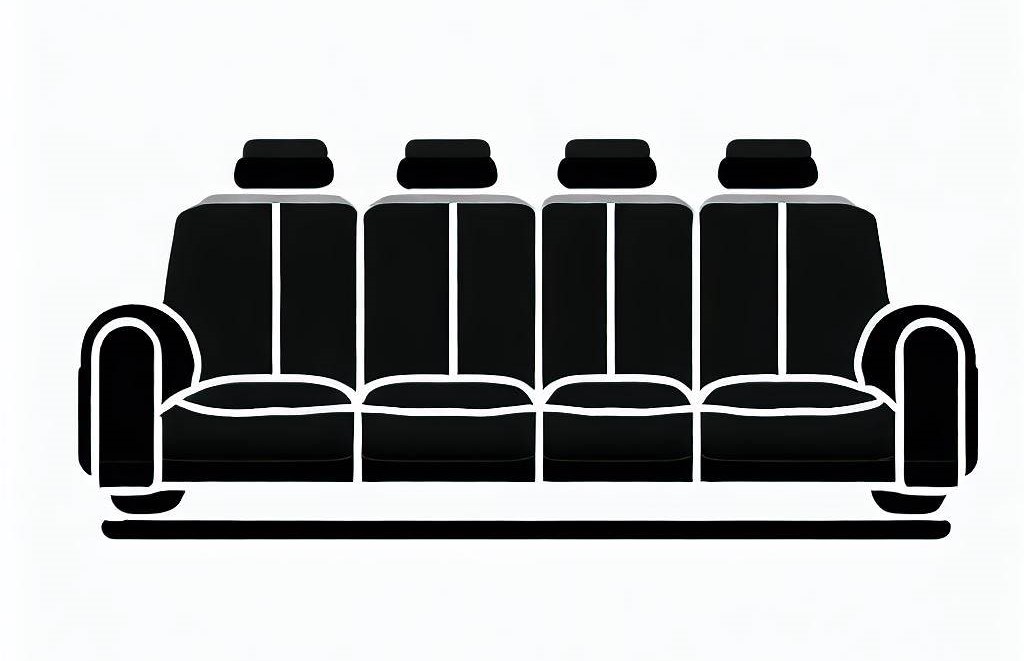 Bench Seating
*Amenities vary by bus. Please confirm with your reservations specialist prior to booking.