Party Bus Rentals: Wilmington, Delaware, Bus Rentals
Why Use PartyBus.com?
Partybus.com makes it easy to find a party bus for any size group or budget in Wilmington. With more options to choose from than anywhere else, your perfect ride is right here!
Wilmington Party Bus Rentals
Partybus.com is your go-to provider for seamless party bus rentals in Wilmington, Delaware. Our team is always here to walk you through the details and provide a free, no-obligation quote tailored to your group transportation needs! Wilmington is a city with a lively nightlife, beautiful parks, museums, and home to corporations like DuPont and
AstraZeneca. Whether you're planning a bachelor or bachelorette party, birthday celebration, night out on the town or anything else, you'll need a fun and safe way to experience all that Wilmington offers.
We understand that not every group trip in Wilmington is one-size-fits-all. That's why Partybus.com strives to provide a fleet of party buses equipped with state-of-the-art sound systems, laser lights, comfortable seating, and ample storage for any items you bring. Our Wilmington party bus rentals provide a unique way to experience ground transportation.
Call (877) 563-2133 and see how easy it is to rent a Wilmington party bus rental with Partybus.com! We'll offer you a free quote personalized to your trip details, with no obligation to book with us.
Wilmington Party Buses & Charter Bus Rental
Wilmington is a city located in the Brandywine Valley along the Christina River, just 30 minutes south of Philadelphia. Wilmington makes a perfect day trip destination for groups looking to experience American history and culture. If you're organizing a school field trip, family reunion or company event, let Partybus.com handle the transportation. Our luxury shuttle buses and party bus rentals in Wilmington provide comfortable, reliable transportation for up to 50 passengers so you can focus on enjoying all the city offers.
Sports fans will love catching a minor league baseball game at Frawley Stadium, the Wilmington Blue Rocks home. A party bus from Partybus.com can transport your entire group to and from the ballpark so you can cheer on the Blue Rocks while enjoying the all-American tradition of eating a hot dog at the ballgame.
With over three centuries of history and culture, Wilmington has something for visitors of all ages. Let Partybus.com handle the transportation details so you can explore all this charming city has to offer more. Call us today at 877-563-2133 to book your Wilmington party bus rental and start planning your group's adventure.
What Our Customers Say








TOP DESTINATIONS To Visit With a Wilmington Party Bus Rental
Old Town Hall
Built in 1798, Old Town Hall in downtown Wilmington is one of the oldest municipal buildings in the U.S. Today, the building hosts cultural events, lectures, and civic meetings. The iconic Lord High Admiral's chair where British Royal Navy Admiral Lord Nelson was held following his capture by the French in 1798 is on display. Schedule a visit to step back into history.
Address: 400 N. French St., Wilmington, DE 19801
Phone: 302-571-2707
Brandywine Creek State Park
Spanning over 900 acres along Brandywine Creek, this state park offers hiking, biking, fishing, boating, and more opportunities. The park features the Brandywine Zoo, a botanical garden, and the Delaware Art Museum. With so many attractions, Brandywine Creek State Park makes for a perfect group outing or event venue.
Address: 43 Adams Dam Rd, Wilmington, DE 19807
Phone: (302) 577-7020
Longwood Gardens
Just outside Wilmington, Longwood Gardens is one of the premier botanical gardens in the U.S., spanning over 1,000 acres. The gardens feature extensive collections of exotic plants, themed gardens, and an Italian Water Garden with over 1,000 jets and fountains. Longwood Gardens also hosts events, festivals, and nighttime light shows. This National Historic Landmark is worth the trip for anyone visiting Wilmington.
Address: 1001 Longwood Road Kennett Square, PA 19348
Phone: (610) 388-1000
Riverfront Wilmington
Wilmington's Riverfront has been revitalized recently with restaurants, shops, entertainment venues, and recreational opportunities along the Christina River. Take a stroll along the Riverwalk, dine al fresco at a waterside restaurant, catch a show at the DuPont Theatre, or go boating on the river. The Riverfront has something for everyone in your group.
Address: 815 Justison St. Wilmington, DE 19801
Popular Wilmington Party Bus Amenities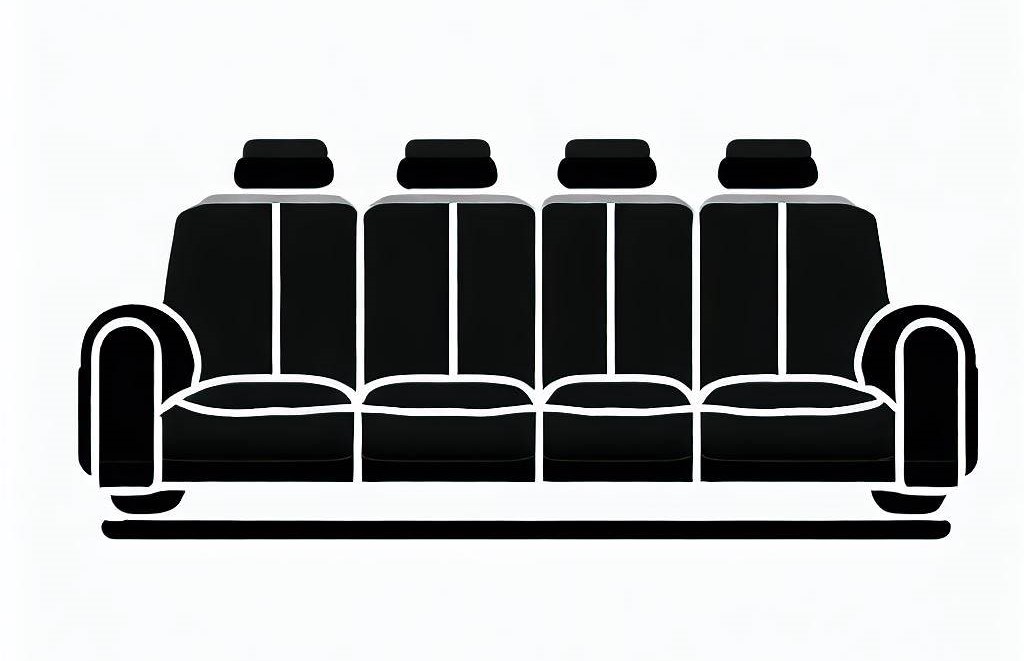 Bench Seating
*Amenities vary by bus. Please confirm with your reservations specialist prior to booking.