Party Bus Rentals: Sioux Falls, South Dakota, Bus Rentals
Why Use PartyBus.com?
Partybus.com makes it easy to find a party bus for any size group or budget in Sioux Falls. With more options to choose from than anywhere else, your perfect ride is right here!
Sioux Falls Party Bus Rentals
Sioux Falls is an outdoorsy city with beauty around every corner. From the 123-acre Falls Park, where visitors flock to see the city's namesake waterfalls, to the 6,400-acre Great Plains Zoo and Delbridge Museum of Natural History, Sioux Falls has something for everyone. And to see it all? Book a party bus from PartyBus.com! We will shuttle your group to every hotspot downtown in an affordable party bus. Whether you're planning a bachelorette party, corporate event, wedding, or just a fun night out with friends, PartyBus.com has a vehicle and itinerary for you.
Sioux Falls Sporting Event Party Bus Rental
Augustana University and the University of Sioux Falls fuel the competitive spirit in the city. Every year, the Augustana Vikings and USF Cougars meet for the Key to the City football game. The rivalry matchup draws thousands of fans and creates an electric atmosphere. Want to experience the energy with a group? A party bus is the perfect way to tailgate, travel to the game together, and celebrate after a win.
Sioux Falls also hosts minor league baseball and hockey teams. See the Sioux Falls Stampede hockey team compete in the USHL at the Denny Sanford Premier Center. Or, watch the Sioux Falls Canaries baseball team play at Sioux Falls Stadium. A party bus rental provides your group comfortable transportation with plenty of room to carry gear, snacks, and a few brews to keep the party going from the tailgate to the drop-off back at your house.
Sioux Falls Wedding Shuttles & Transportation
Sioux Falls is a pretty city, nicknamed "Queen City," that offers so many beautiful places for your wedding photos and venue options with views of the Big Sioux River. However, its location in southeastern South Dakota can make transportation logistics complicated for out-of-town guests traveling from afar for your big day. PartyBus.com simplifies the process by providing comfortable, punctual, and convenient transportation between the airport, hotels, and all your wedding venues. Charter buses and shuttles can accommodate wedding parties of any size and go anywhere in the state.
What Our Customers Say








Popular Destinations in Sioux Falls
Sioux Falls Park
Spanning 129 acres along the Big Sioux River, the park is home to stunning waterfalls, limestone cliffs, and over 1,200 acres of parkland. The star of the show is the scenic Falls Park, featuring a series of quartzite and sandstone cliffs that provide a dramatic backdrop to the river's waterfalls. The park's picnic areas, playgrounds, gardens, and over 11 miles of hiking and biking trails offer plenty of opportunities for outdoor recreation and experiencing the natural beauty of Sioux Falls.
Address: 7th St & Phillips Ave, Sioux Falls, SD 57104
Phone: (605) 367-7228
Washington Pavilion of Arts and Science
A popular cultural attraction, the Washington Pavilion of Arts and Science features an art gallery, science museum, historic theater, and collections spanning natural history, culture, science, and the arts. The Kirby Science Discovery Center offers over 16,000 square feet of interactive exhibits, an IMAX domed theater, and engaging educational programs for both children and adults. The Visual Arts Center contains contemporary art exhibits, and studio spaces and hosts regular workshops and events. With so much to explore, the Washington Pavilion is an ideal destination for school field trips, family outings, and curiosity seekers of all ages.
Address: 301 S Main Ave, Sioux Falls, SD 57104
Phone: (605) 367-6000
Old Courthouse Museum
For a glimpse into the history of Sioux Falls and life in the Dakota Territory, visit the Old Courthouse Museum. This historic Romanesque building was constructed in the late 19th century and originally served as the Minnehaha County Courthouse. Today, the museum houses artifacts, documents, photographs, and exhibits that provide insight into the region's pioneer history, Native American culture, and heritage.
Address: 200 W 6th St, Sioux Falls, SD 57104
Phone: (605) 367-4210
SculptureWalk
Sioux Falls is also home to one of the largest sculpture walk exhibits, with over 60 bronze statues on display throughout the downtown area. A 1.2-mile self-guided walking tour allows you to admire the craftsmanship and symbolism behind each unique piece of art. Highlights include "The Pioneer Family" by Paul Moore, "Truckin' Down the River" by John Lopez, and "Granny Basketball" by Jerry McKellar, depicting Sioux Falls' championship-winning women's basketball team from the 1930s.
Start your tour at:
Phillips Ave & 10th St, Sioux Falls, SD 57104
Phone: (605) 271-1592
Great Plains Zoo & Delbridge Museum of Natural History
For an enjoyable family outing, head to the Great Plains Zoo & Delbridge Museum of Natural History. Situated on 64 acres, the Great Plains Zoo is home to over 400 animals, including some rare and endangered species. The spacious naturalistic habitats allow visitors to observe the animals up close in their simulated natural environments. The Delbridge Museum of Natural History features exhibits on geology, astronomy, Native American culture, and wildlife. The Discovery Lab and Zoo Gardens also provide interactive learning opportunities for children and adults. With beautiful gardens, natural scenery, and a diverse array of wildlife, the Great Plains Zoo is a popular attraction for visitors of all ages.
Address: 805 W Kiwanis Ave, Sioux Falls, SD 57104
Phone: (605) 367-8300
Popular Sioux Falls Party Bus Amenities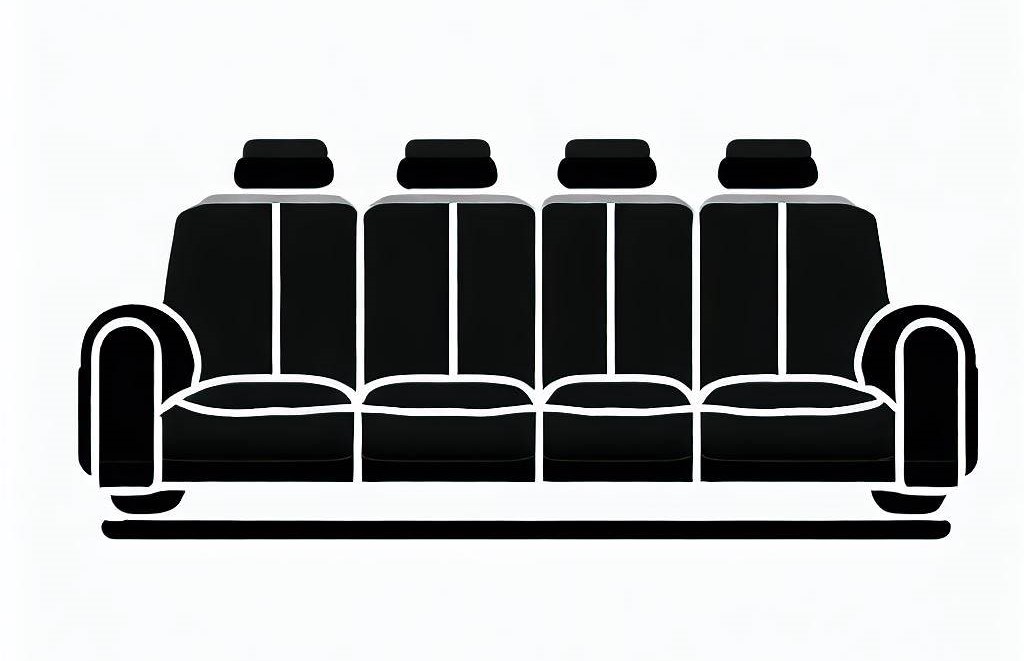 Bench Seating
*Amenities vary by bus. Please confirm with your reservations specialist prior to booking.