Party Bus Rentals: Renton, Washington, Bus Rentals
Why Use PartyBus.com?
Requesting a FREE quote for a Renton Party Bus for any occasion has never been easier than the quick 3-step process PartyBus.com offers. Please follow the 3 simple steps below to get a fast, and free quote for your next Renton Party Bus rental.

Select City
closest to you on our
rentals page
.

Select Vehicle
you'd like to get a quote on.

Request Quote
by clicking "Request Quote".
About The Seattle Location

Largest selection of renton party buses and limousine rentals in renton for your grad, wedding, stag, corporate event, airport transportation, bus tour, birthday, or any event celebration.
Top Benefits Of PartyBus.com
Large Selection.
Competitive Pricing.
Aston Party Bus Service 24/7, 365 days a year.
PartyBus.com has approved each Aston Party Bus company listed on our website.
Fast responses to quote inquiries.
Easy click-to-call buttons to contact companies directly.
Renton Party Bus Rentals
Partybus.com is your number-one choice for event transportation throughout Renton, WA. Whether you're looking to celebrate a wedding, birthday, sports event, or just a fun night out on the town with friends, Partybus.com has the perfect party bus for you. Heading to a Seahawks or Mariners game? A Partybus.com party bus rental is the ideal way to tailgate in style. Planning a wedding or bachelor/bachelorette party? We can help get the celebration from location to location. No event at all? No problem. Sometimes you just want to get out for an unforgettable night on the town, and we can help you there too. Call 877-563-2133 or visit us online to book your Renton party bus rental today.
Renton Party Buses & Charter Bus Rental Services
Proms
After months of anticipation, prom night will soon be here, and students are busy finalizing all the important details. For juniors and seniors at Hazen High School, Lindbergh High School, and Renton High School, prom night means an evening of dancing, taking photos, and making memories with friends. As any parent knows, traffic and parking around the high schools and prom locations can be a nightmare. Why deal with the hassle of driving and finding parking when there's a perfect solution? Consider renting a party bus to ensure your child and their friends arrive in style with no worries. Party buses offer amenities teens love, from posh leather seating and ambient lighting to premium sound systems and onboard entertainment.
Sporting Events
Renton is quickly becoming a hub for sports in the Seattle metro area, including major professional teams. Home to the Seattle Seahawks and Seattle Sounders FC training facilities, sports fans flock to Renton hoping to catch a glimpse of their favorite pro athletes. For groups attending a sporting event or training camp in Renton, a party bus rental is the best way to get everyone to the game together.
While the Seahawks and Sounders only train in Renton, sports fans may catch other major pro teams at nearby venues like Lumen Field or T-Mobile Park. A Renton bus rental can pick up fans around the Puget Sound area, providing direct transportation to and from Seattle sporting events. Your group will enjoy the ride in a luxury vehicle with plenty of room for people and gear.
Weddings
If you're planning a wedding in Renton, the last thing you'll want your guests to worry about is navigating the roads or finding parking at your venue. Reserve a personal minibus shuttle service through Partybus.com, and rest assured your loved ones will arrive on time and together for every event. From whisking guests between your ceremony at the historic Renton History Museum and reception at The Grand Willow to providing safe transport for bachelor and bachelorette parties around town, we aim to make your wedding day absolutely seamless.
Set up a minibus shuttle for rehearsal dinners, bridal showers, or pre-wedding brunches to bring your loved ones together and save them time. Let our team handle the logistics, so you can focus on what really matters: enjoying this special time surrounded by your closest friends and family.
Birthdays
For a Sweet Sixteen birthday, rent a stylish party bus and take the group to some fun spots around Seattle that any 16-year-old would love. You could go shopping at Westfield Southcenter Mall, Seattle's largest shopping center with over 200 stores, including Nordstrom, Macy's, and H&M. Then head to GameWorks for arcade games, laser tag, and a full-service restaurant and bar. Finish the night going bowling at Round 1 Arcade and Karaoke or catching a movie at the AMC Renton Village 16 theater.
For a Milestone Birthday like turning 21 or 50, charter a party bus for a bar and restaurant hopping tour. Some highly-rated spots in Renton include The Berliner Pub, serving German fare and beers; The Angry Beaver Bar & Grill, a Canadian sports bar; and Leena's Thai Cuisine for an upscale Thai dining experience. Head into downtown Seattle to continue the bar crawl at popular places like The Rabbit Hole, Bathtub Gin & Co., and Rumba.
Information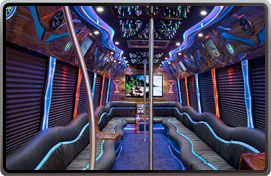 Party Bus Events in Renton
There are millions of reasons and occasions that call for party bus rentals. Like limousines but with seating for up to 10-50 people, party buses provide a versatile option for both transportation and celebration. They're perfect for birthdays, graduations, bachelorette/bachelor parties, concerts, weddings, corporate events, bar mitzvahs, quinceaneras, sporting events, proms, homecomings, and any other celebratory occasion, whether personal or corporate, big or small, traditional or unconventional.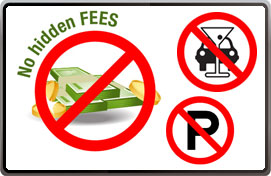 NO Hidden Fees, NO DUI's, NO Paying for Parking
NO Hidden Fees: All costs are included in the Renton prices for party buses, so you don't need to worry about paying extra on the days of your party bus events.
NO DUI's: Ride safely in your party bus. Renton has strict rules on driving under the influence, so hire a party bus to enjoy your night the way you want to without compromising.
NO Paying for Parking: Get where you want to go without needing to find or pay for parking with your party bus rental. Renton hotspots often lack parking, so avoid the hassle.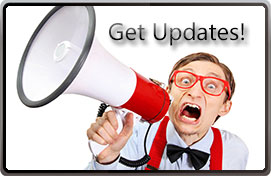 Stay Up to Date on Party Buses, Renton !
Eager for specials, discounts, and news on your next Renton party buses through us?
Join the PartyBus.com Facebook Community or Follow Us on Twitter to hear about the latest Renton party bus deals, party bus specials, and party bus news.
A Reputable Party Bus Company: Renton Party Buses and Around the World
PartyBus.com is your one-stop source for party bus rentals wherever you are in the world. Our Renton party bus company selection makes party bus rentals easy, so you can plan any large group event for any number of people and any kind of celebration. Plan your event with PartyBus.com at any hour of day or night with our 24/7/365 guaranteed service.
Have a Question About Party Bus Rentals, Renton?
Easily select to contact any of the party buses via phone or email. Fill out the simple quote form to receive accurate quotes for your next event.