Party Bus Rentals: Daly City, California, Bus Rentals
Why Use PartyBus.com?
Partybus.com makes it easy to find a party bus for any size group or budget in Daly City. With more options to choose from than anywhere else, your perfect ride is right here!
Daly City Party Bus Rentals
Nestled between San Francisco and South San Francisco, Daly City offers a blend of cultures, stunning nature, and family fun. Unfortunately, public transit can be lacking, making it difficult to get around the city efficiently, especially in large groups and for celebrations! That's where Partybus.com comes in. We provide premium party bus rentals in Daly City and surrounding areas. We can transport your group to any destination while enhancing your experience. Call Partybus.com at 877-563-2133 to book your Daly City party bus rental today.
Daly City Party Buses & Charter Bus Rental
In a rush to get out of town or just returned from a trip? Partybus.com offers premium airport shuttle services in Daly City, making your travel logistics quick and easy. Avoid waiting for taxis or paying excessive fees for rideshares—Instead, reserve your own private transfer with a spacious party bus. This will definitely impress your business clients! Whether flying into or out of San Francisco International Airport (SFO), located just 17 miles from Daly City, or one of the smaller local airports like Half Moon Bay Airport (HAF) or San Francisco/Oakland Heliport (JLS), we have shuttles ready to whisk your group directly to or from your terminal for a seamless air travel experience.
Keep students engaged and supervised for off-campus school trips with a party bus rental from Partybus.com. Avoid the headache of coordinating drivers and vehicles for your educational excursions—instead, reserve a party bus for the kids to have fun. Students will enjoy watching movies or educational documentaries on flat-screen TVs, listening to music over the sound system, and recharging their devices using USB charging ports and outlets. Whether traveling to museums, amusement parks, or college tours, Partybus.com helps schools facilitate safe, budget-friendly field trips with reliable transportation and supervision.
Are you finalizing details for a company event or industry conference in Daly City? Provide attendees and executives with stylish transportation using one of Partybus.com's premium event shuttles. A dedicated event shuttle provides door-to-door service between nearby hotels, conference venues, restaurants, and any other locations on your itinerary. Your group will travel comfortably aboard a luxury motorcoach, avoiding traffic and parking fees. Event planners will enjoy simplified logistics, reduced costs, and the ability to keep attendees on schedule thanks to a professional driver handling all transportation needs. For a hassle-free company event in Daly City, call Partybus.com to reserve your private event shuttle today.
On your wedding day, the last thing you want to worry about is how guests will get from the ceremony to the reception or where they'll go after the reception. Let Partybus.com handle all your logistics so you can focus on enjoying your special day. Transport the bridal parties, groomsmen, guests, and happy couple to every wedding location right on schedule. Avoid traffic and parking hassles by reserving dedicated drivers and vehicles to shuttle attendees on your wedding day timeline. To book stylish, all-inclusive wedding transportation in Daly City, call 877-563-2133 and speak to our reservations team today!
What Our Customers Say








Destinations To Visit With a Daly City Party Bus Rental
Cow Palace
The historic Cow Palace arena has been hosting major events since 1941. With a capacity of over 12,000, the Cow Palace is a premier venue for concerts, sporting events, conventions, and exhibitions. Some of the biggest names in music have performed here, including The Beatles, Elvis Presley and Michael Jackson. The Cow Palace is also home to the annual Grand National Rodeo and World Series of Pro Bull Riding.
Address: 2600 Geneva Ave, Daly City, CA 94014
Phone: 415-467-7100
Thornton Beach
Nestled along the coastline of the Pacific Ocean, Thornton Beach is a scenic natural area perfect for group picnics, beach activities and wildlife viewing. Go beachcombing along the shore, have a beach bonfire at one of the fire pits, or spot shorebirds like herons, sandpipers and pelicans in their natural habitat. Thornton Beach is also part of the larger Thornton Beach State Park, which offers scenic hiking and biking trails along the coast.
Address: 5000 Skyline Blvd, Daly City, CA 94015
Phone: 650-355-5305
Golden Gate National Recreation Area
Spanning 80,000 acres across San Mateo and Marin Counties, the Golden Gate National Recreation Area encompasses scenic beaches, coastal trails, historic military forts and redwood forests. Destinations like Thornton Beach, Mori Point, and Milagra Ridge are located within the GGNRA and provide opportunities for hiking, beachcombing, wildlife viewing, and more. For panoramic views of the Pacific coastline, head to Milagra Battery - an abandoned military bunker that now serves as a scenic vista point.
Address: Fort Mason, San Francisco, CA 94123
Phone: 415-561-4700
SFO Airport
Address: San Francisco International Airport, San Francisco, CA 94128
Phone: 650-821-8211
Popular Daly City Party Bus Amenities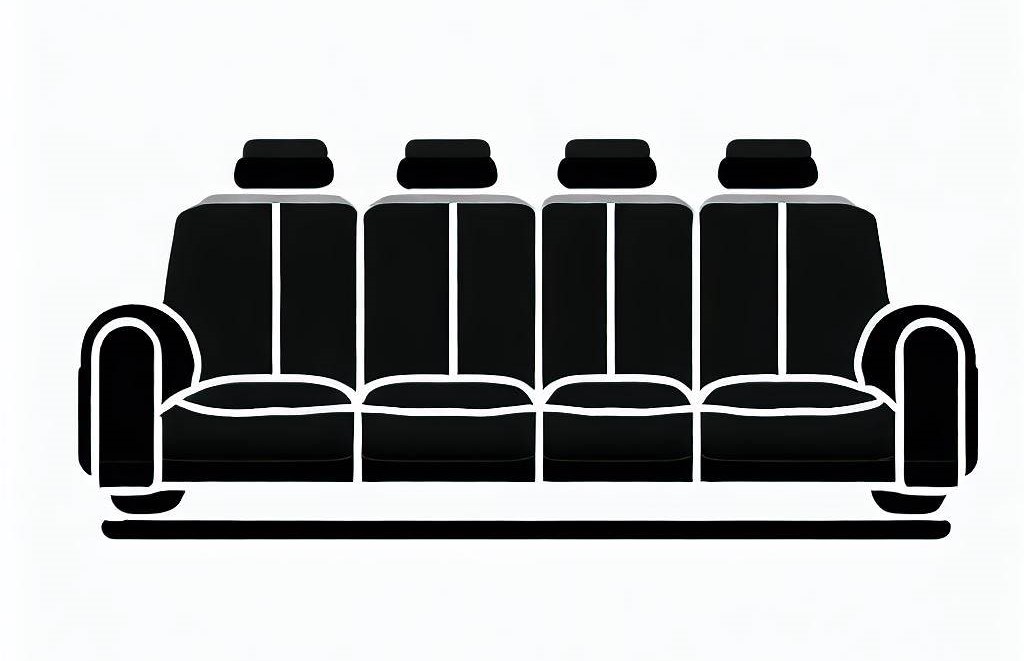 Bench Seating
*Amenities vary by bus. Please confirm with your reservations specialist prior to booking.