Party Bus Rentals: Albany, New York, Bus Rentals
Why Use PartyBus.com?
Partybus.com makes it easy to find a party bus for any size group or budget in Albany. With more options to choose from than anywhere else, your perfect ride is right here!
Albany Party Bus Rentals
Discover the history and culture of New York's capital city with PartyBus.com. Our charter bus rentals in Albany provide safe, comfortable transportation for groups of all sizes. Whether you're touring the New York State Capitol building or catching a show at the historic Palace Theatre, we'll get you there and back without the hassle.
Albany has been a center of trade and government for centuries. As you stroll the cobblestone streets, you'll uncover traces of the Dutch settlers, glimpse into the lives of Albany's prominent families like the Schuylers and Van Rensselaers, and walk the halls where "Honest Abe" began his political career. With scenic natural surroundings, Albany also offers opportunities for outdoor exploration. Cruise the Hudson River, hike Thacher State Park's Indian Ladder Trail, or simply enjoy a picnic in Washington Park.
Albany Party Bus & Charter Bus Service
PartyBus.com offers the largest fleet of party buses and charter buses in Albany to provide you with unmatched availability and flexibility. Our team works directly with you to determine your needs, budget, and additional requests to find the perfect vehicle and create an amazing experience from start to finish. We handle all the details so you can simply relax and enjoy your event.
Albany Sporting Event Party Bus Rental
Grab your team jerseys and head to the next game aboard a party bus. No matter if it's supporting the local college team, cheering on a major league franchise, or simply enjoying some amateur sports action, groups will travel comfortably to sporting events with Partybus.com. Built-in amenities will make the ride to the game as much a part of the experience as witnessing the competition in person.
Groups bound for college football at Siena College's Alumni Recreation Center or UAlbany's Casey Stadium will travel together on a single charter bus. Rather than meeting at a separate location and navigating parking, your group can meet directly at the bus for a smooth ride from start to finish. The same easy ride applies to fans heading to major league action. Families and friends attending a Tri-City ValleyCats baseball game at Joseph L. Bruno Stadium or checking out the Albany Empire Arena Football in the Times Union Center will appreciate a pre-game ride without the hassle of parking or traffic.
For University at Albany, Great Danes football games at Casey Stadium, a charter bus is the perfect way to bring all your friends and tailgate supplies. You'll have space for coolers, tents, chairs, BBQs, and anything else you need for some pre-game fun. Once you're done tailgating, it's just a short walk from the bus parking area into the stadium.
Albany Wedding Shuttles Services & Transportation
Whether your ceremony is at the historic St. Peter's Church or your reception is at The Century House, we have a shuttle to suit your needs. Our fleet includes everything from intimate minibuses to spacious motorcoaches that can transport up to 56 passengers. We understand that each couple and each wedding is different, so we will work with you directly to determine the best transportation solutions based on your wedding size, venue, and timeline.
Out-of-town guests staying at hotels like The Renaissance Albany or Hilton Albany won't have to rent cars or struggle with directions. No more circling blocks searching for parking or risking tardiness - your guests can hop aboard our chartered mini buses and coaches to arrive promptly for photos, the ceremony or reception.
Want to throw an unforgettable bachelorette or bachelor party in Albany's hip Center Square neighborhood or lively Pearl Street? Partybus.com offers party bus rentals complete with entertainment seating and storage for your favorite drinks. Your wedding party can bar hop in safety and style.
Albany Corporate Event Bus Rentals
For conferences at the Albany Capital Center or meetings at local hotels like the Renaissance Albany Hotel, a shuttle bus rental service will make sure your attendees arrive on time and stress-free. They can catch up on emails, rehearse presentations, and network with fellow passengers along the route thanks to amenities like onboard WiFi, power outlets, and comfortable reclining seats. As an event organizer, you'll have the flexibility to determine pickup/drop-off locations and design a shuttle schedule tailored to your needs.
If you're planning an employee retreat, team-building excursion, or client entertainment, we provide charter bus rentals for groups of all sizes in Albany and surrounding areas. Your attendees will enjoy a relaxing ride to destinations like Howe Caverns Adventure Park, the Albany Pump Station, or the award-winning Druthers Brewing Company. A charter bus rental takes the hassle out of group travel by keeping your entire party together for maximum convenience.
What Our Customers Say








Popular Destinations in Albany
As the capital of New York, Albany is rich in history and culture. There are so many exciting and interesting things to explore in this city. Here are some of my top recommendations for your next visit to Albany:
New York State Capitol
You simply can't miss visiting the stunning New York State Capitol building. This architectural wonder serves as a national historic landmark and a functioning government center. Take a free tour Monday through Friday or every 30 minutes on weekends to marvel at highlights like the Million Dollar Staircase. The tours provide a wealth of information about the captivating history of this iconic structure.
Address: Empire State Plaza, Albany, NY 12224
Phone: (518) 474-2418
Albany Institute of History and Art
The Albany Institute of History and Art is one of America's oldest museums. For over 200 years, this institute has been dedicated to collecting, preserving, and promoting the history, art, and culture of Albany and the Upper Hudson Valley. Their vast collections include 15,000 objects like paintings, sculptures, photos, decorative arts and historical artifacts. They feature permanent collections as well as exclusive special exhibitions. Admission to this world-class museum is very budget-friendly.
Address: 125 Washington Ave, Albany, NY 12210
Phone: (518) 463-4478
Washington Park
Washington Park is a popular 82-acre urban oasis right in the heart of Albany. This park offers so many recreational activities like walking and jogging, playgrounds, ponds, picnic spots and open green spaces. In the summer, enjoy an outdoor concert or play at the Lakehouse stage. Or just sit back, relax, and soak in the scenery. The park's beautiful gardens, monuments, and fountains provide an escape from the city.
Address: Willett St. and Madison Ave., Albany, NY 12210
Phone: (518) 434-4579
USS Slater
The USS Slater is the only World War II-era ship still floating. This naval destroyer served in the U.S. Navy from 1944 to 1951. Now docked along Albany's riverfront, the USS Slater operates as a museum ship. Daily tours are offered year-round, providing a glimpse into the lives of sailors during wartime. This extremely impressive exhibit features interactive displays, videos, and demonstrations that bring history to life. It's an unforgettable experience for both kids and adults.
Address: 1 Lionheart Center Albany, NY 12207
Phone: (518) 431-1943
Albany Riverfront Park
The Albany Riverfront Park spans 40 acres along the Hudson River. This park offers walking and biking paths, playgrounds, an amphitheater for live music and events, as well as scenic overlooks with panoramic views of Albany's skyline. This park is a fantastic place to exercise, dine al fresco at one of the restaurants with patios, or just soak in the lively atmosphere. The Riverfront Park comes alive at night for evening strolls and events.
Address: Downtown Albany, NY 12202
Phone: (518) 447-5070
Empire State Plaza and Egg
No trip to Albany is complete without seeing the Empire State Plaza and The Egg. Completed in 1976, this modern 98-acre complex features gardens, monuments, sculptures, theaters and The Egg, a one-of-a-kind venue for music, comedy, dance and theater. Take in sweeping city views from the 42nd-floor Corning Tower observation deck or dine at one of the cafes while enjoying the scenery. The Egg hosts over 500 events each year in its two theaters for up to 982 guests.
Address: Albany, NY 12241
Phone: (518) 473-1845
Schuyler Mansion State Historic Site
Gain insight into Albany's role in the American Revolution with a visit to Schuyler Mansion State Historic Site. This brick mansion was built in 1761 and was the home of General Philip Schuyler, a Revolutionary War General crucial to the Northern war effort. Restored to its 1700s decor, guided tours are offered Wednesday through Sunday, providing an in-depth look into the life of the Schuyler family. The grounds also feature gardens, a museum, and a gift shop.
Address: 32 Catherine Street, Albany, NY 12202
Phone: (518) 434-0834
Popular Albany Party Bus Amenities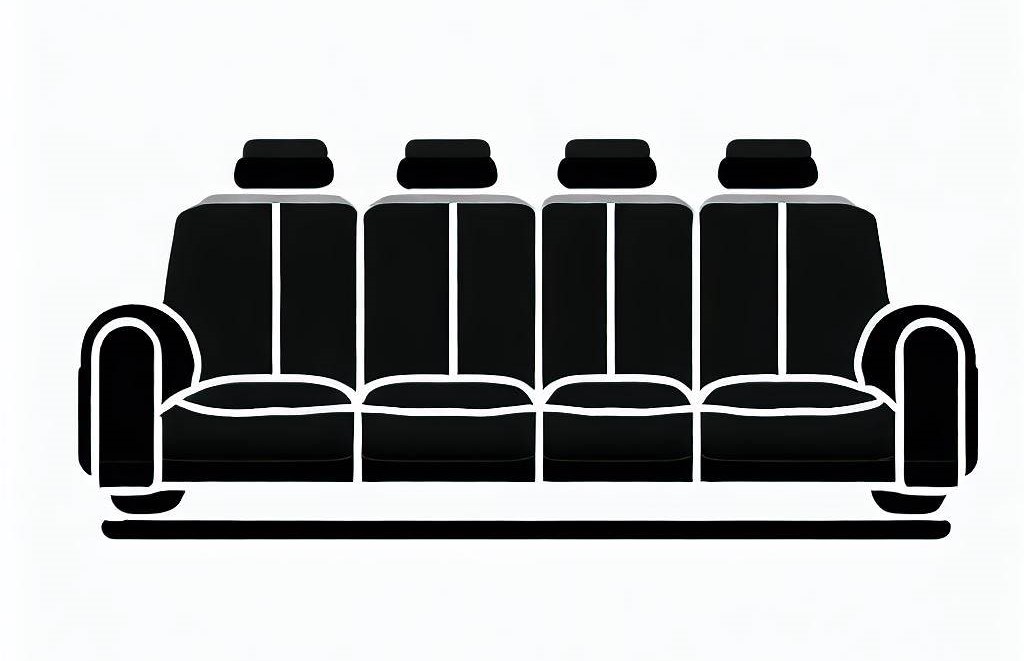 Bench Seating
*Amenities vary by bus. Please confirm with your reservations specialist prior to booking.